Forge your own path
Marena Fleming has always loved animals. But as she was growing up, art was a far bigger part of her life and her schooling. Initially, she planned to major in either the visual or performing arts — both passions of hers. Then, she attended a one-day event at a nearby veterinary school, and that's when something clicked: Art may be what she loved, but becoming a vet might be what she pursued.
Clemson, the top-ranked national public university in South Carolina, had long been Marena's first-choice school. When it came time to select her major., even though science was a change of direction from her art background Clemson still had what she was looking for: She chose to major in animal and veterinary science with a concentration in pre-veterinary science.
"Because of the hands-on learning provided at Clemson's six animal farms and the research opportunities we have in the Honors College, I knew that my experiences here would prepare me for vet school. And they have."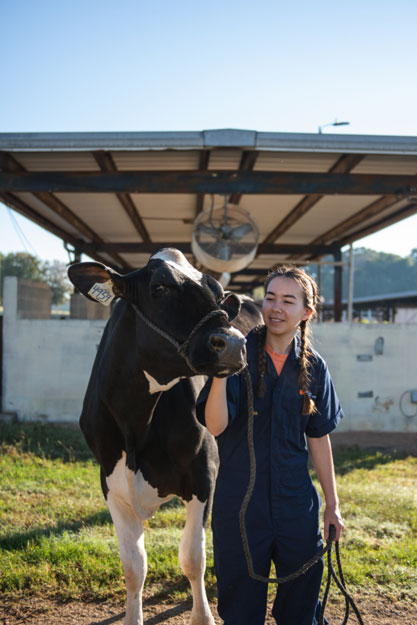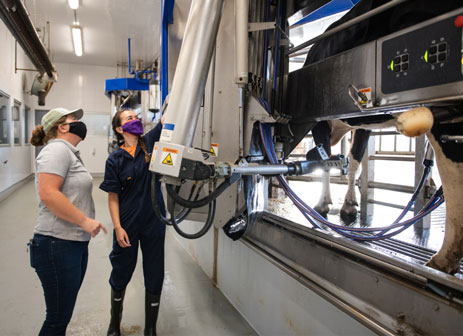 Build your community
Marena also joined the Clemson University Honors College. And then, she signed up to live and work in the Women in Animal and Veterinary Sciences (WAVS) Living-Learning Community. Both campus opportunities helped her more seamlessly adjust to life away from home and the academic rigor of her degree program.
The Clemson Honors College
More than 1,500 of Clemson's most academically competitive students belong to the Clemson University Honors College. For the 2020 incoming class:
- Average ACT score: 33.
- Average SAT score: 1480.
- Average high school class rank: top 4.7 percent.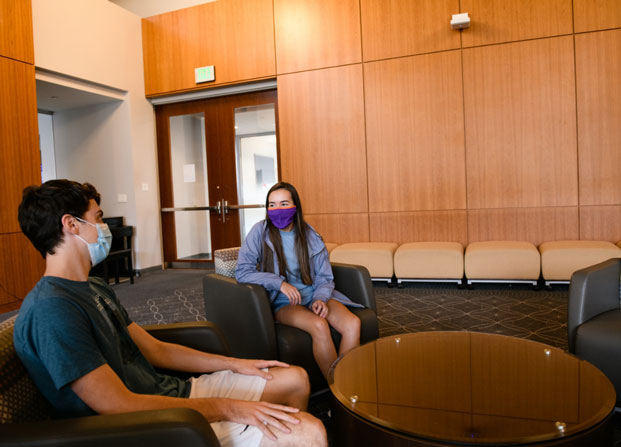 "My earliest days on campus were really exciting for me. It was intimidating at first to be around people who wanted to be vets their whole lives. But having a perspective that was different from the science focus helped me understand and view things in a way that really sets me apart."
Living-Learning Communities