Premises Registration
PIN Card Example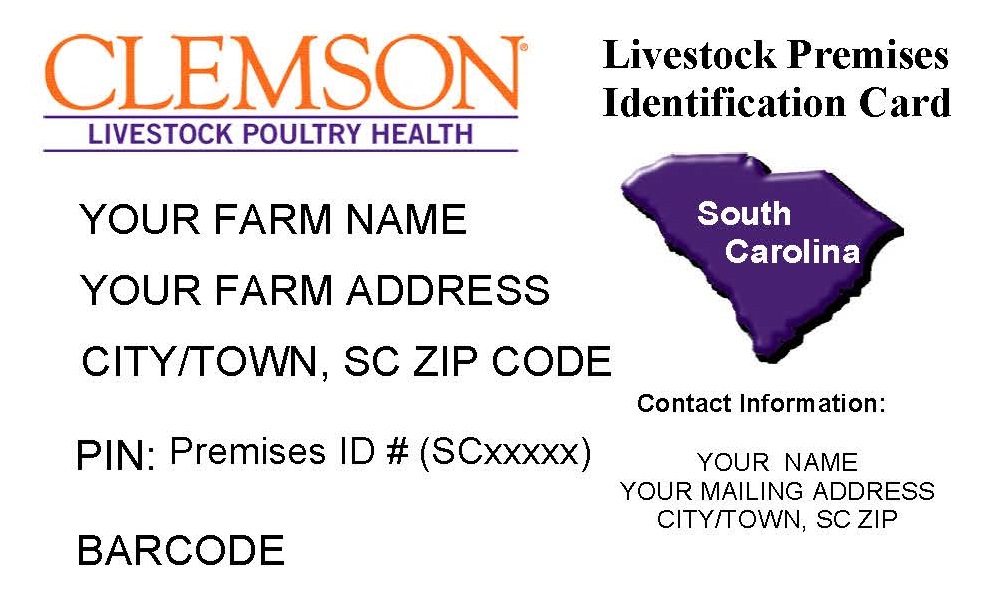 Click here to register on-line via e-mail.

Note: Please review your information for accuracy before submitting your registration.
If you have questions or need assistance, please contact the Premises Registration - SC Help Desk at (803) 726-7812 or idinfo@clemson.edu.
You will receive a wallet-sized card with your premises ID number within 2 weeks.