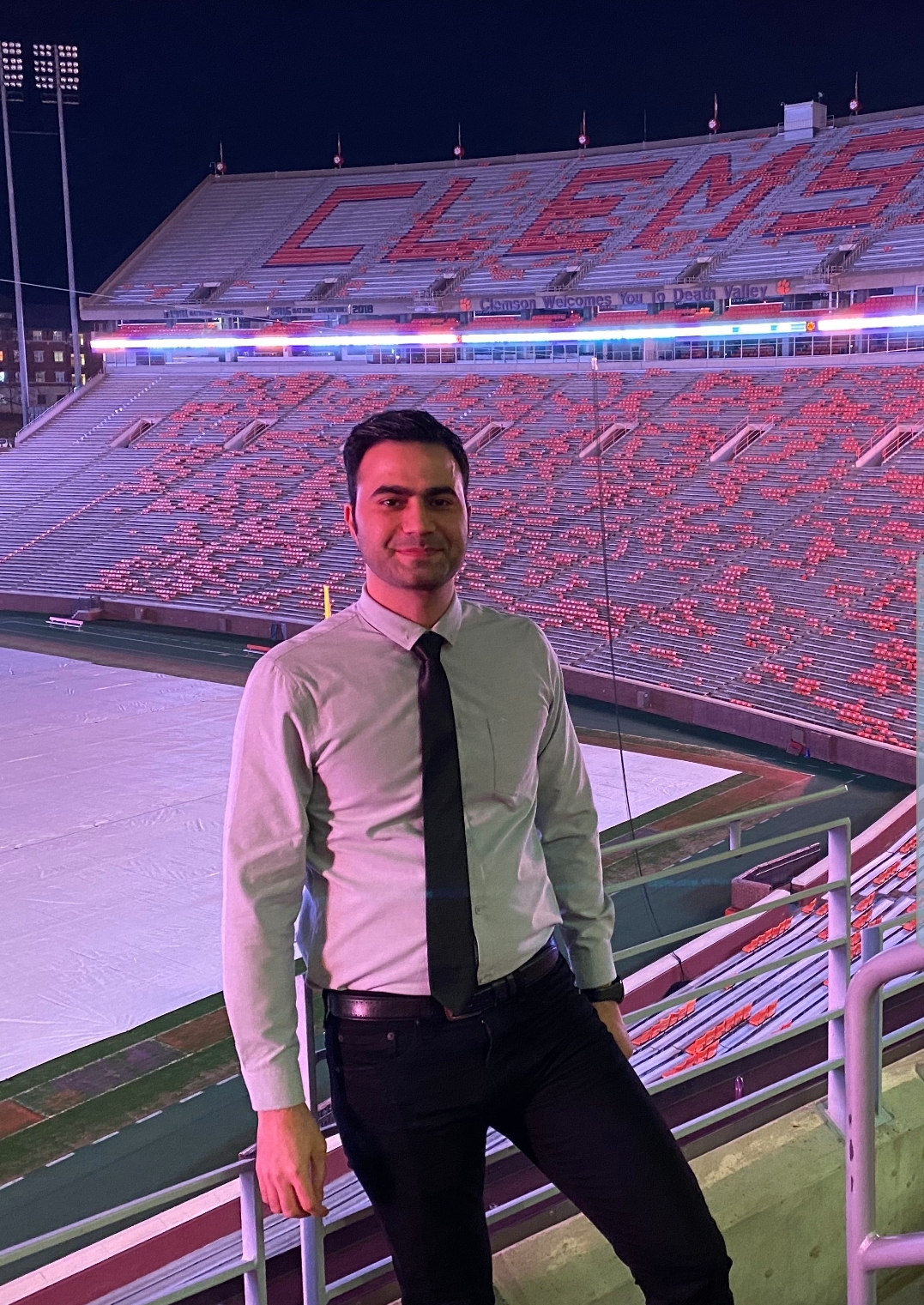 Full Name: Amirreza Yeganegi
Hometown & Home Country: Qaemshahr, Iran
Mother Language: Persian
Field of Study: Bioengineering
Interests: Soccer, Movies, listening to music and podcast while driving.
Favorite Quotation (if you have one): To live is to suffer, to survive is to find some meaning in the suffering.
Biggest Surprise Since Coming to the U.S.: Most of the land in the east is not owned by the federal government. 
What I Miss Most from Home: My family and hanging out with friends in new cafés in the university street.
What I Enjoy Most About Clemson: The quietness and low-pressure environment of Clemson and my students since they are all great and very polite.
How Clemson Has Enriched My Life: Clemson gave me the opportunity to express myself and try to be the version of me that I want to be.
Ambassador in Action (things you have done which highlight how you have been an ambassador for your country): I tried my best to show students from other countries how is the situation in Iran and what is happening to the people with no filter.
Advice for CU International Students & Scholars: Don't be afraid to take risks, be yourself, and try not to live with other people's standards.