Graduate Assistants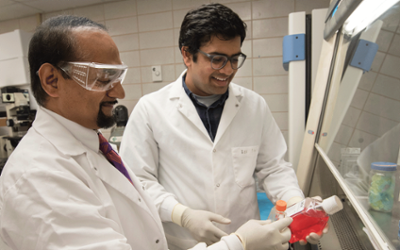 Employment Eligibility
The guidance below is intended for new students. Students must meet the following eligibility requirements to begin employment at Clemson University:
International student SEVIS record in Active status- please review SEVIS Check-In Instructions
Have a valid social security card
Completed all employee paperwork with the office of Human Resources
New Hire Steps
Prior to arrival in the U.S. the F or J SEVIS record is in Initial status. A student with an initial record will be ineligible to complete the new-hire process. It is important that you follow the steps below in order to ensure you can begin employment on time:
Enroll full-time (9 credit hours of graduate study, 12 credit hours of undergraduate study)
Obtain an Employment Eligibility Verification Letter from department's HR coordinator
Complete the international student check-in and the Employment Verification Letter Forms via the Sunapsis student portal. More instructions regarding check-in can be found under SEVIS Check-In Instructions. The Employment Eligibility Verification Letter obtained in step 2 will be uploaded into the student portal so that a member of the IS office can sign the bottom half of the form to confirm your SEVIS record activation
Visit the Social Security Administration by visiting their office bringing the completed Employment Eligibility Verification Letter and apply for a social security card. More instructions regarding this process can be found on the Acquiring a Social Security Card page.
Obtain a receipt of the social security approval and provide to Human Resources located in the Administrative Building: 108 Silas N. Pearman Blvd. (Perimeter Road).
Complete employee paperwork with Human Resources. Be sure to bring all of your original immigration documents including:

Original passport and one complete copy of it
Original FORM I-94 and one copy of it from: www.cbp.gov/I94
All original I-20's (if F1 visa) and one copy of each
All original DS 2019's (if J1 visa) and one copy of each
Original U.S. social security card if you have this card. If you have applied for your SSN, you should take your receipt of the social security approval to HR. Once you have received your official SSN, you will need to visit HR again.

Federal law limits your work hours to a maximum of 20 work hours per week while school is in session. Official breaks are outlined by Human Resources in the work hour calendar.