International Student Check-In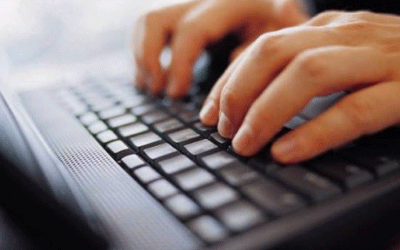 You are required by U.S. immigration law to enroll full-time and complete the SEVIS check-in within 15 days of your program start date. Once you have completed these steps, your SEVIS record will change from Initial to Active. Your SEVIS record must be in Active Status in order to begin any on-campus work and be eligible for any benefits including a social security card or driver's license.
The SEVIS Check-In is completed online through your Student iStart portal. Please read the instructions below to assist you with completing this process:
Arrive inside the U.S. by the start of classes for your admission term.
Enroll full-time in degree-required coursework. Remember, only 3 online credits can count towards the full course of study whether a graduate or undergraduate student, regardless of term.

Fall/Spring Start:

Graduate Students: 9 credit hours
Undergraduate Students: 12 credit hours

Summer Start:

Graduate Students: 6 total credits (6 credits in long summer or 3 credits in each sub-term)
Undergraduate Students: 12 total credits (12 total credits across the summer term)

Visit the iStart Portal and complete all e-forms within the SEVIS Check-In group under the Orientation tab on the left. You will need to complete all of the e-forms within the group in order for our office to begin processing your SEVIS check-in.
We recommend you obtain electronic copies of the following documents before starting your check-in process. You will be required to upload these documents as part of the check-in.
I-94 Travel History (Only required if transferring your SEVIS record from another U.S. institution)
Copy of visa page within passport (please be sure the image includes your entry stamp)
Passport biographical page
If you are employed by the University and require a Social Security Number, you will need the Employment Verification Letter (EVL) to be signed you your hiring department. Once you receive the email from our office confirming your SEVIS Check-In has been approved and your SEVIS record activated, you can have our office sign section III of the form. You can then apply for a SSN.
If you experience any difficulty with the International Student Check-In Process, please contact International Services.