Graduate Assistants Employment Eligibility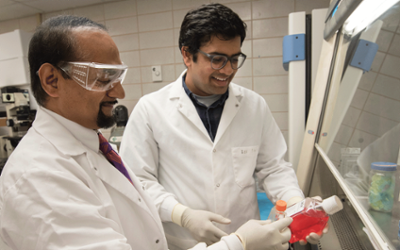 The guidance below is intended for new international students on F/J student visas who are completing their Graduate Assistantship hiring paperwork for the first time. 
Graduate international students must do the following to be eligible for employment at Clemson University:
Be enrolled in at least nine credit hours of coursework.  
Upon arrival in the U.S., complete SEVIS Check-In, which will update your SEVIS record from "initial" to "active" status. It is very important to complete SEVIS Check-In as soon as possible after arriving in the U.S. since international students are ineligible for employment with a SEVIS record in "initial" status. 
To apply for a social security card, the Social Security Administration (SSA) requires one Employment Verification Letter (EVL) signed by both your hiring department and International Services. To verify where to pick up the EVL and if it has been signed, contact International Services.
Go to the U.S. Social Security Administration (SSA) to apply for a Social Security Number (SSN) in person. Complete instructions on applying for an SSN can be found in our Arrival Guide.  
The social security card will not be issued immediately and may take a few weeks to receive in the mail. The SSA may issue a letter/receipt of SSN approval when applying for the SSN. This letter can be taken in person to International Employment for review and possible employment authorization until the actual social security card is received.
International Employment will need to see a copy of your official social security card once it arrives from the SSA.

International Employment is an office within Clemson's Office of Human Resources located in the Administrative Services Building, 108 Perimeter Road, Clemson, SC 29634. International Employment can be reached at intlemployment@clemson.edu, and in-person appointments can be scheduled here.
Due to U.S. immigration regulations, international students are limited to working 20 hours per week on campus while school is in session, with limited exceptions. The dates of these exceptions are published on the Office of Human Resources International Student Work Calendar.
If you have any questions about the information above, please contact International Services.