International Student Orientation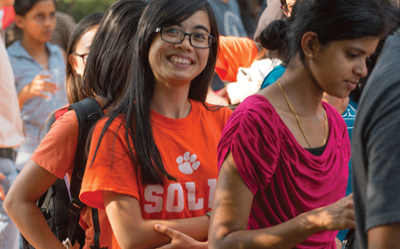 After arriving in Clemson, it is required that all new international students attend the International Student Orientation. To reserve your orientation seat, please complete the Orientation Registration form by August 10. The form will provide us with all the necessary information to assign you to an orientation date based upon your enrollment plan for fall 2020.
Orientation will be held before classes start on August 19. You will be emailed in early August regarding the schedule, so make sure you are checking your Clemson email regularly. At orientation you will learn about Clemson University and the U.S., meet new people, and have some fun. You will also receive information on immigration, Clemson University resources, health care, and other logistical support items. Check out our calendar of events for the beginning of the term- we will be adding events leading up to the start of classes so be sure to check back regularly!