International Student Orientation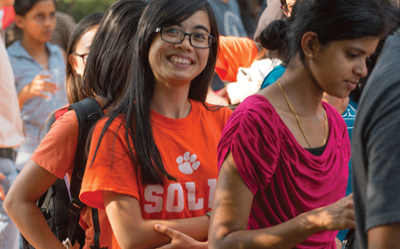 After arriving in Clemson, it is required that all new international students attend the International Student Orientation. At orientation, you will learn about Clemson University and the U.S., meet other new students, and meet the IS team. You will also receive information on immigration, Clemson University resources, health care, and other logistical support items.
Summer Orientation Details
Please check back soon for details regarding the summer orientation!
Spring Welcome Emails