Social Security Number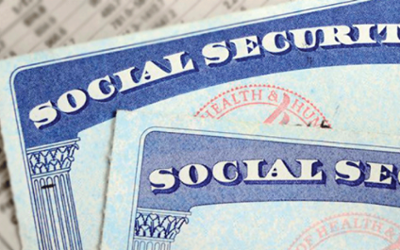 The U.S. government has regulations and restrictions specific to international student employment. Prior to accepting employment, please contact International Services (IS) for guidance. Employment without prior approval can result in the termination of your immigration status. 
What is a Social Security Number?
A Social Security Number (SSN) is a permanent nine-digit identification number assigned to U.S. citizens, permanent residents, and eligible nonimmigrant workers in the U.S. The Social Security Administration (SSA), an agency of the U.S. federal government, uses SSNs to report wages to the government and track social security benefits. All F and J visa holders receiving a wage through authorized employment must have an SSN. 
Who is eligible to apply for an SSN?
Employment is required to apply for an SSN.
F-1 students

who are employed are eligible for an SSN. 

F-2

visa holders (spouses and children of F-1 students) can not work and are ineligible for an SSN.

J-1 students and scholars

are eligible for SSNs whether employed or not.

J-2

visa holders (spouses and children of J-1 students and scholars) are eligible for employment and are eligible to apply for an SSN. J-2 visa holders must have an

Employment Authorization Document (EAD)

issued by USCIS to accept employment.
Are SSNs required?
All individuals working for a wage in the U.S. are required to have an SSN. As part of the hiring process, employers will ask to see your social security card to verify your SSN. Employers will ask to see your social security card before you begin work or within a few days of your starting work. Students who have already obtained an SSN possibly at another U.S. institution or in a previous status, do not have to apply for a new number or card.
If you are ineligible for an SSN but you receive non-wage income while in the U.S. (ex., scholarships, grants, interest on stocks, gambling/lottery winnings, etc.), you must apply for an Individual Taxpayer Identification Number (ITIN). An ITIN is a tax processing number issued by the U.S. Internal Revenue Service (IRS), for individuals who need to report income but are ineligible to obtain an SSN. To apply for an ITIN, you must submit a Form W-7, "Application for IRS Individual Taxpayer Identification Number," with a U.S. tax return.
How do I apply for an SSN?
Once you have been advised by IS that you are eligible for paid employment, you should do the following:
Complete

SEVIS check-in

with IS using the iStart portal. To ensure you can apply for a SSN and begin working as soon as possible, please note the following:




Do not apply for an SSN without first receiving the approval email confirming your SEVIS record has been activated.

You must be physically inside the U.S. to complete your SEVIS check-in. 

SEVIS check-in can be completed 30 days prior to the start date of classes.

It is recommended to submit your SEVIS check-in as soon as you arrive in the U.S.

The Employment Verification Letter (EVL) is required if you will be employed on-campus. You can obtain this EVL (

F-1 students/J-1 students

) from your Graduate Coordinator and upload it to the final section of your SEVIS Check-In.

Once you complete the SEVIS check-in, IS will activate your SEVIS record to change it from initial to active. You will receive an email once the process is complete. You will need to pick up the completed EVL from the

IS office

.

Your SEVIS record must be in "Active" status for at least two days before applying for an SSN.

When applying for the SSN, the signed EVL must be taken to the SSA office.

Once your SEVIS check-in is complete and your status is "Active," you can apply for an SSN.  

Please note: It can take ten business days for the U.S. government to recognize your non-immigrant status as "Active."

You must go to the SSA in person to apply for your SSN. See below for the nearest SSA Offices.




You must take the following items with you to your SSA appointment:

On-campus employees must take their signed EVL.

Completed

Form SS-5

.

Form I-20 or DS-2019

Form I-94

. Click on "Get Most Recent I-94" to save and print your I-94 travel record.

Unexpired passport with visa stamp.

Students applying for SSNs based on off-campus employment will need to bring their offer letter and I-20/DS-2019 reflecting the employment authorization. If on OPT or the STEM extension, the EAD will also be required.
It is important to know that when you visit the SSA to apply for your SSN, the SSA will not issue your SSN immediately; they will issue you a receipt letter first and later mail your SSN card to your local address. You should let your employer know you have applied for the SSN by showing them your receipt letter. Once you receive the actual SSN card, you will need to show this to your employer as well.
Do I need an SSN to get a driver's license?
To apply for a driver's license, the Department of Motor Vehicles (DMV) will require you to show your SSN card - OR - a letter from the SSA denying your request for an SSN. For additional information, please review the Arrival Guide: How to Apply for a Driver's License. 
Why is everyone asking for my Social Security Number?
You are not required to have an SSN to enter the U.S., open a bank account, sign a lease, or get a driver's license. However, it is likely that you will be asked for an SSN when trying to do these things. SSNs are typically used to check your U.S. financial credit history. 
If you are asked for an SSN by a cell phone carrier, bank, landlord, etc., you should feel comfortable explaining that since you are an international student and not employed, you are not eligible for one. It is possible because you do not have a financial credit history, that you could be asked to pay a higher deposit for certain services.
Protecting your Social Security Number
If you get an SSN, you should protect it in order to avoid becoming a victim of identity theft. While you likely will be asked for your SSN when leasing an apartment, setting up a bill or service (cell phone, utilities), or opening a bank account, you should protect your SSN and do not give it out freely. You should not carry your social security card around with you. You should keep your card (and your number) in a safe place and do not give it out to anyone who does not have a legitimate reason to ask for it.
If someone is able to get your SSN, they can open bank accounts or buy things using your name! You can quickly become a victim of identity theft if someone gets your SSN and this can cause problems far into the future. Do not give your number over the phone or via email, particularly if you did not initiate contact.
If someone is asking you for your Social Security Number and you do not know if you should give it to them, please feel free to contact International Services and an international student advisor will help to advise on what you should do.