Flight Dates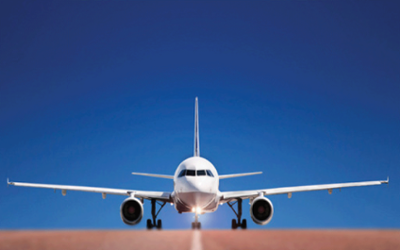 We encourage you to wait until you have received your F or J student visa to make your flight arrangements to avoid financial loss if your visa is delayed or denied.  If you are a graduate assistant or hold other on-campus employment, please follow the guidance below to ensure your eligibility to work on the first date of employment for the start of the fall or spring term. Please note, you should also speak to the academic department overseeing your hiring to learn about any expectations they might have for your arrival dates.
International Students on F-1 and J-1 visas entering the U.S. for the first time can enter up to 30 days before the start date listed on their I-20/DS-2019.

For Fall 2023, the earliest new F-1 and J-1 visa holders can enter the U.S. is July 24, 2023.

Graduate Assistants
All Graduate Assistants are required to have a Social Security Number (SSN) to receive their GA stipend. This number is required for the new hire process of all Clemson University employees.
To avoid delays in receiving an SSN, the U.S. Social Security Administration (SSA) recommends that new international students be physically present in the U.S. for at least ten days prior to applying for their SSN at the local SSA office. 
For additional information on applying for an SSN once you arrive in the U.S., please see here. 
If you are transferring from another U.S. institution and possess a social security card already or if you have previously received a social security card during a prior stay in the U.S., you do not need to reapply for a new SSN. 
International Students without Graduate Assistantships
F-1 and J-1 student visa holders are eligible to enter the country 30 days prior to the program start date and no later than 30 days after the program start date. The majority of off-campus apartment leases begin on August 1 or August 15. Tips to help choose your arrival date:
Inquire about your academic department's orientation date.
If you are an undergraduate international student, check to see when Undergraduate Student Orientation will be held.
International Services will offer multiple Orientation sessions to provide flexibility due to travel schedules and arrivals in the U.S. We will send out emails with information on how to sign up for one of the Orientation sessions.
If you have any additional questions on when to arrive at Clemson University, please contact International Services at is@clemson.edu.