Polygon Merge Tool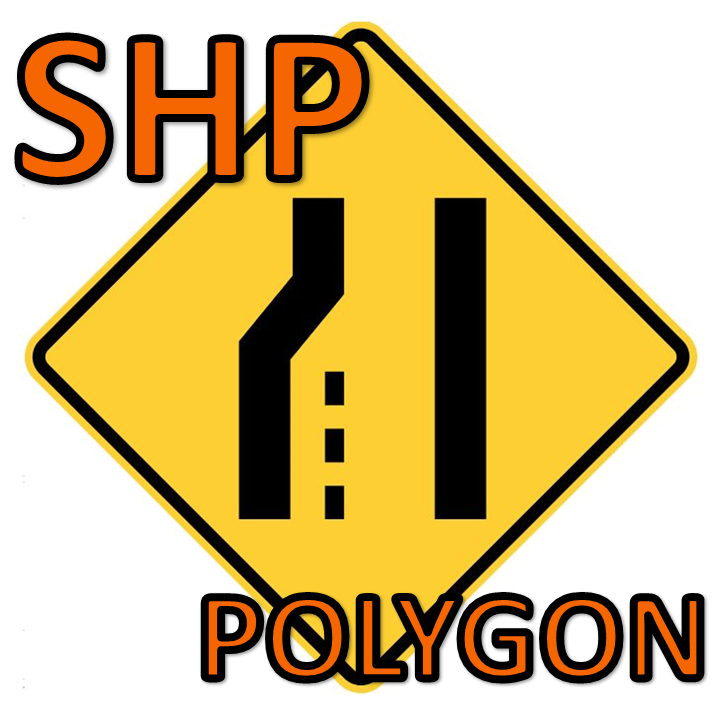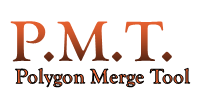 Polygon Merge Tool is a software application designed for merging ESRI shapefiles (.shp file extension) containing polygon data types. The user specifies a folder for which they wish to merge the shapefile contents. The fields from all shapefiles containing polygons in that folder are recorded in the merged shapefile and the polygon records within each individual shapefile are individually recorded in the shapefile containing the merged set of polygon records. The original shapefiles are not changed as a part of the process; a new, merged file is created. Any shapefiles containing types other than polygon (e.g. point, line) are ignored. This tool can be especially useful for anyone in precision agriculture wishing to combine sampling grids, sampling zones, field/irrigation boundaries, or prescription maps across an entire farm operation. There are certainly many applications for the software outside of agriculture as well.
Download Link: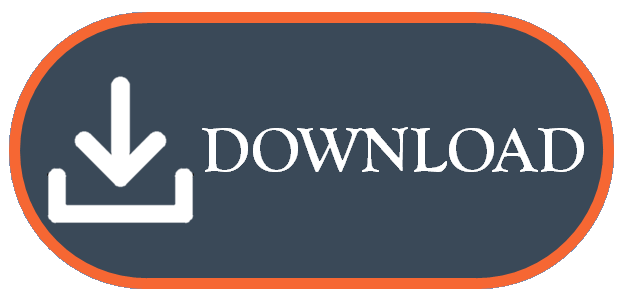 Click the image above to download.
Requirements:
Windows operating system (XP, Windows 7, Windows 10)
Pre-defined ESRI shapefiles for merger
Price:
Free. Polygon Merge Tool was designed and developed by Clemson University Precision Agriculture and is provided for free. The software offering is a service of Clemson University Cooperative Extension as a part of a much larger effort to reduce costs and improve efficiencies associated with implementation of precision agriculture practices. The overall goal being to make precision agriculture technologies more accessible to producers.
We welcome suggestions for improvement and suggestions for other software needs related to precision agriculture. Comments can be provided at: https://precisionag.sites.clemson.edu/contactus/contactus.php.
Thank you:
We appreciate your interest in our program and we hope that you will join our newsletter email list or join us on Facebook so that we can better inform you of future offerings, technologies, opportunities, and updates from Clemson Precision Agriculture.
Frequently Asked Questions:
Q: I've installed the program, but I do not know where it is located.
A: Under the Start Menu (Start Button), look for a folder called CU Precision Ag
Q: I don't have any shapefiles, can I use this software for other GIS file types?
A: No. The current version of this software only supports ESRI shapefiles.
Q: Can I use this software to merge yield data?
A: Generally speaking, no. This software is only able to merge polygon datasets. Most yield data consists of point datasets.
Q: I have some fields that I sample in grids and some that I sample in zones. Can I use this software to merge those together?
A: Yes, as long as the files for all sets to be merged are for polygon types.
Q: The shapefiles that I wish to merge do not have the same attributes specified. How is this handled?
A: All attributes are brought into the merged file. The result for the case here will be that some attributes will have values assigned for some, but not all polygons. However, any information attached to a given record is retained. A unifying attribute, ObjID_Merge is also created for the merged shapefile, which simply numbers the records (polygons) in the order that they are processed (alphabetical by filename).
Q: How does this software handle holes in polygons?
A: Any given record is brought into the merged shapefile as it was in the original shapefile. So, if there were one or more parts of a record specifying holes (negative area polygons) in the original record, the record in the merged shapefile will be the same.
Usage Reporting:
So that we may better understand how many people are using the software, usage is reported whenever a merge is completed by the user of the software. Usage reports are anonymized: a report of the number of shapefiles and number of polygons merged is delivered to our server and a "polygons_merged" event is delivered to our analytics platform. Usage is not reported if the user is offline. To date, the following information has been reported across all users:
APA Citation:
Kirk, K. R. (2021). Polygon Merge Tool [Computer software]. Clemson, S.C.: Clemson University. Retrieved from https://www.clemson.edu/extension/agronomy/PrecisionAgriculture/Software/