Edisto Forage Bull Test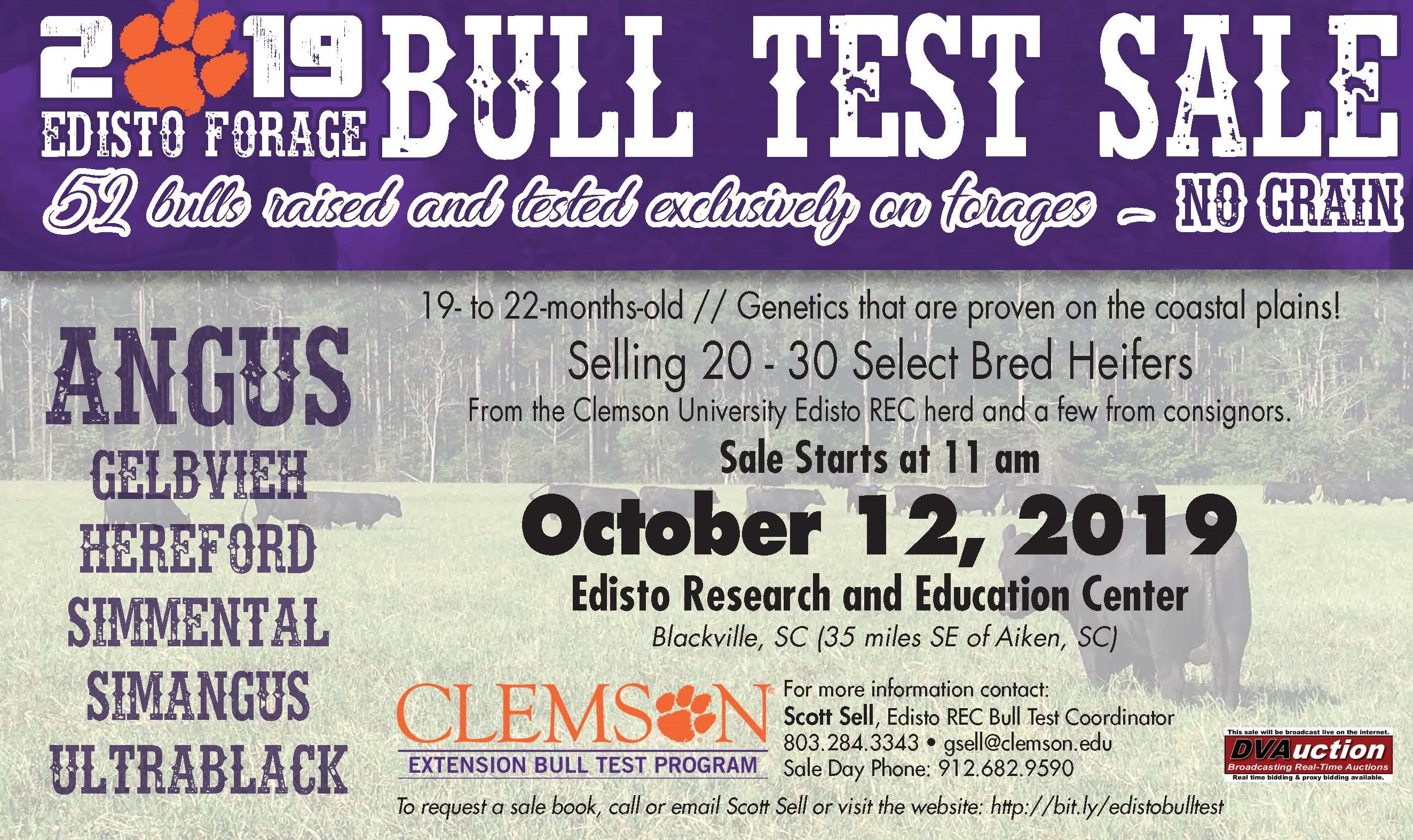 36th Edisto Forage Bull Test Sale - Was Held October 12, 2019
2020 EFBT Test Information
For more information, questions, or help contact:
Scott Sell - Email: gsell@clemson.edu - Cell - 912-682-9590
The Edisto Forage Bull Test (EFBT) located at the Edisto Research & Education Center near Blackville, SC is a unique approach to central gain testing bulls. It is a 168-days pasture-based test. EFBT was developed, built and started in 1982 with the commercial cow-calf producer in mind. It utilizes the Southeast's advantage in the cattle business which is the ability to grow high quality, lush forages year-round. EFBT was designed to performance test bulls in an environment in which bull buyers expect their progeny to perform.
Upcoming Events