Jae DiBello Takeuchi, Ph.D.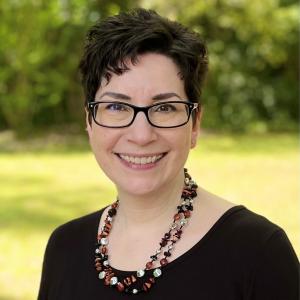 Assistant Professor of Japanese; Director of LAIB Program
Contact
Department of Languages
Office: 702 Strode
Website: https://www.jaedibellotakeuchi.com/
Email: JTAKEUC@clemson.edu

Education
Ph.D., University of Wisconsin-Madison (2015); M.A., University of Wisconsin-Madison (2011)
Research Interests
Japanese sociolinguistics, second language acquisition, foreign language pedagogy, native speaker bias, speaker legitimacy
Jae DiBello Takeuchi is Assistant Professor of Japanese in the Department of Languages and Director of the Language and International Business Program at Clemson University. Dr. Takeuchi's specialty is Japanese sociolinguistics, second language acquisition, and foreign language pedagogy. Her research focuses on the experiences of Japanese second language speakers who are long-term residents of Japan. She is particularly interested in how they navigate Japanese speech styles, such as dialects and keigo, which they encounter in local communities, workplaces, and leisure activities. At Clemson, Dr. Takeuchi teaches Japanese language at all levels, Japanese professional communication, Japanese culture, and linguistics.
Professional/Research Links
https://works.bepress.com/jae-dibello-takeuchi/
https://orcid.org/0000-0001-5111-2879
Awards
Hamako Ito Chaplin Memorial Award for excellence in Japanese language teaching; administered by the Association for Asian Studies. (2018).
Selected Professional Works
Books (In Production or Under Contract)
Language Ideologies and L2 Speaker Legitimacy: Native Speaker Bias in Japan. (under contract with Multilingual Matters, forthcoming Spring 2023).
Journal Articles & Book Chapters (Published)
Code-switching as Linguistic Microaggression: L2-Japanese and Speaker Legitimacy. Multilingua. (2022). Published online ahead of print by De Gruyter Mouton, July 15, 2022. Doi: https://doi.org/10.1515/multi-2021-0069.
Language Ideologies Among Japanese Foreign Language Teachers: Keigo and L2 Speakers. Foreign Language Annals, 54-3 (2021). 589-606. Doi: https://doi.org/10.1111/flan.12575.
Our Language – An Autoethnographic Analysis of Japanese Dialect Use in L1/L2 Interaction. Japanese Language & Literature. 54-2 (2020). 167-197.
Diversity, Inclusivity, and the Importance of L2 Speaker Legitimacy. Japanese Language & Literature special issue, 54-2 (2020). 317-325.
Speech Styles and Native Speaker Bias: What We Can Learn from L2 Speakers in Japan (original title in Japanese). In: Japanese Language Education in Diversifying Communities, The 28th Central Association of Teachers of Japanese Conference Proceedings. (2020). 57-66.
Learners' Participation in Japanese-related Online Communities: The Relationship Between Online Activities and Classroom Learning for Two JFL Learners. In: Technology Supported Learning In and Out of the Japanese Language Classroom, ed: Zimmerman, E & A. McMeekin. Multilingual Matters, Bristol, UK. (2019). 311-335.
With Junko Mori. Campus Diversity and Global Education: A Case of a Japanese Program. Foreign Language Annals, 49-1 (2016). 146-161
College of Architecture, Arts and Humanities
College of Architecture, Arts and Humanities | 108 Strode Tower, Clemson, SC 29634