This is Student Affairs
Student Affairs will deliver the preeminent student experience. Our mission is to promote holistic development in inclusive, supportive environments to empower students to thrive.
Guiding Principles Strategic Plan
STUDENT STORIES
Schmidt's background leads to role as Campus Recreation graduate assistant for sport programs
Graduate Assistant Ashley Schmidt helps ensure the Intramural Sports program runs smoothly at Clemson, including the supervision of student staff and game officials to preparing fields for competitions.
"My adviser has gone above and beyond from the day I got the position to not just help me with the basics of the position but also to talk through any creative ideas I've had, how to build relationships and bridges within the position, and even helped me grow as an individual."

Student Employee (FSL)
"From this internship I was able to apply classroom knowledge to real-life scenarios. I experienced various aspects of the marketing field including data and research, the strategical side and creative side. I can now speak to these experiences when interviewing for marketing internships for this summer. I really learned how to become more creative in my ideas and suggestions for marketing campaigns."

Marketing Student Intern
Departmental Spotlights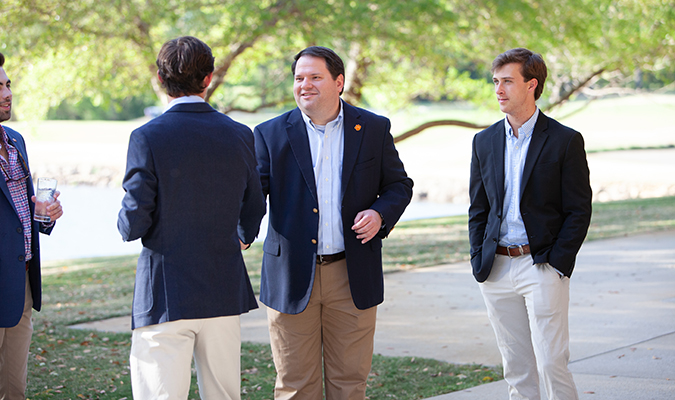 Gary Wiser was named a recipient of the 2022 Sue Kraft Fussell Distinguished Service Award, given annually by the Association of Fraternity and Sorority Advisors (AFA). The award recognizes individuals who have exhibited outstanding achievements in one or more of the following areas: service to AFA; programming and/or service reaching beyond the recipient's campus; development and research; and/or service to the college and fraternity/sorority communities.
Division of Student Affairs
Division of Student Affairs | 202 Sikes Hall, Clemson, SC 29634