Clemson, Nephron partner on pharmaceutical manufacturing solution
Manufacturing is the most common cause of national generic drug shortages, a problem that costs hospitals hundreds of millions of dollars in labor costs and alternative treatment options and leads to adverse patient outcomes. Led by Yue "Sophie" Wang, a research team worked with Nephron Pharmaceuticals Corporation to develop a new benchtop robot that can fill, cap and seal sterile syringes. Achieving greater increased efficiency in syringe manufacturing will benefit both patients and the health care industry.
Read more about this project
Clemson Research by the Numbers
Innovation Clusters
Clemson's innovation clusters represent the primary areas where the University has a rich history of expertise and new research opportunities designed to benefit our state and country.
Advanced Materials
Cyberinfrastructure and Big Data Science
Energy, Transportation and Advanced Manufacturing
Health Innovation
Human Resilience
Sustainable Environment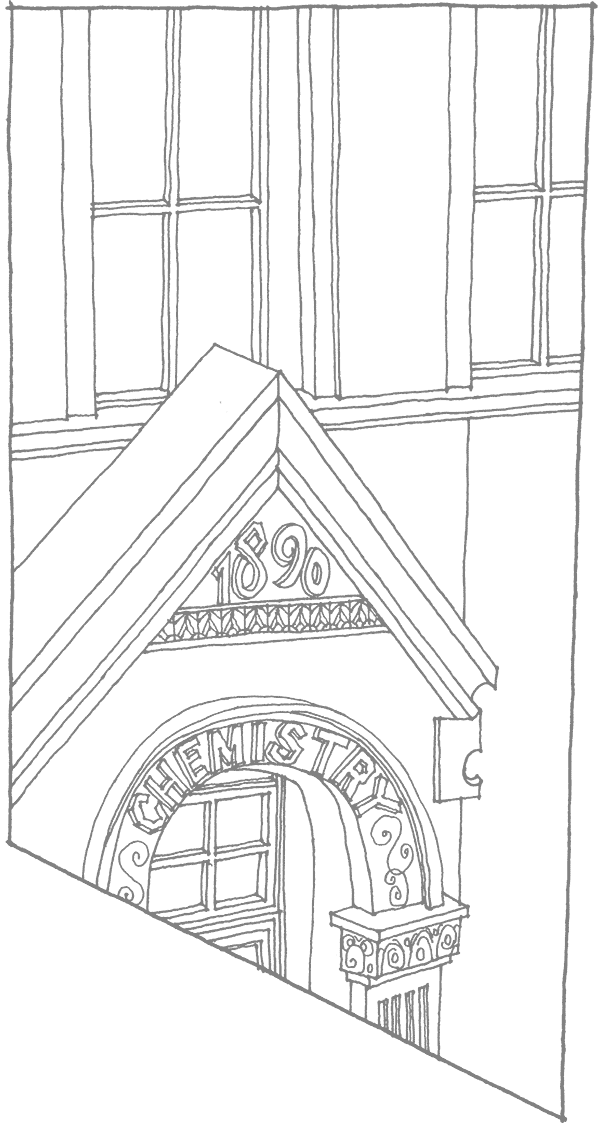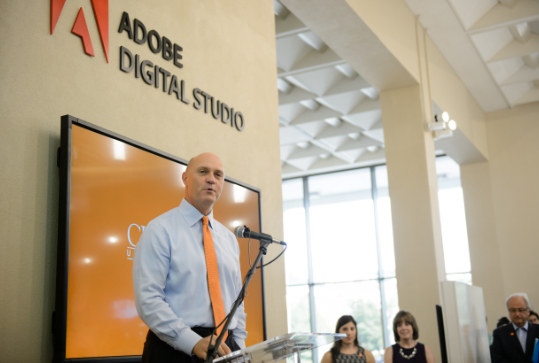 Industry Partners
Clemson University faculty, staff and students provide expertise, state-of-the-art research facilities and the determined spirit required to create innovative answers for today's industries.
Corporate Partnerships and Strategic Initiatives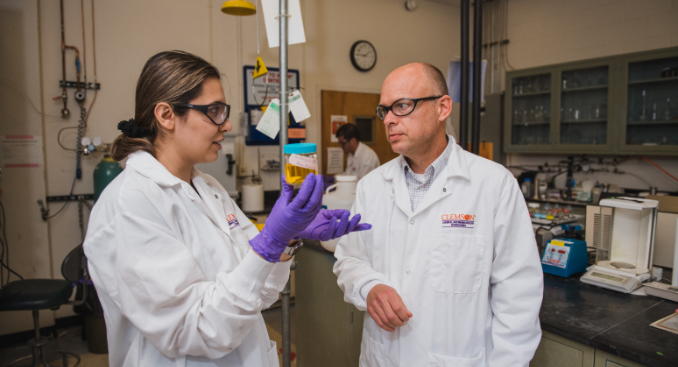 Faculty Research Support
Clemson attracts and retains leading researchers by remaining committed to allocating funds, personnel and exclusive opportunities for researchers. Discover the programs and initiatives that provide Clemson researchers with grants, major research equipment and more.
Review Clemson's Research Initiatives
Division of Research