Clemson Research Promotes Mental Health
Matthew Browning, Clemson University School of Health Research Faculty Scholar, leads the University's Virtual Reality and Nature Lab. His research into the positive impact of exposure to natural settings, both physical and simulated, has become a resource for international and interdisciplinary audiences as academics and health partners work to improve mental health resources during a global pandemic.
Read More About the Impact of Virtual Reality on Mental Health
Clemson Research by the Numbers
Innovation Clusters
Clemson's innovation clusters represent the primary areas where the University has a rich history of expertise and new research opportunities designed to benefit our state and country.
Advanced Materials
Cyberinfrastructure and Big Data Science
Energy, Transportation and Advanced Manufacturing
Health Innovation
Human Resilience
Sustainable Environment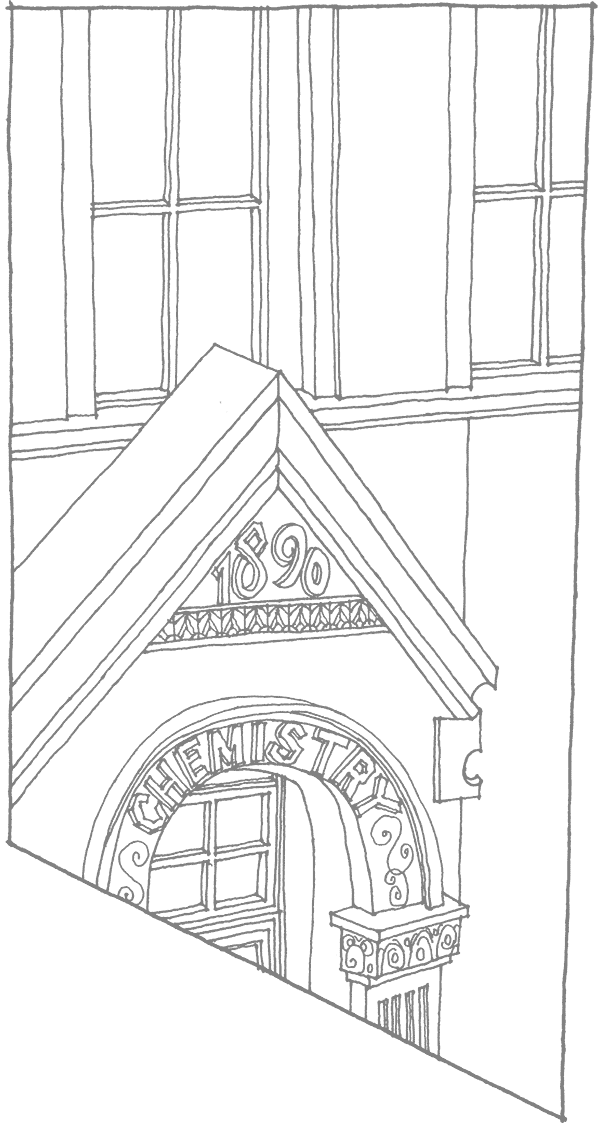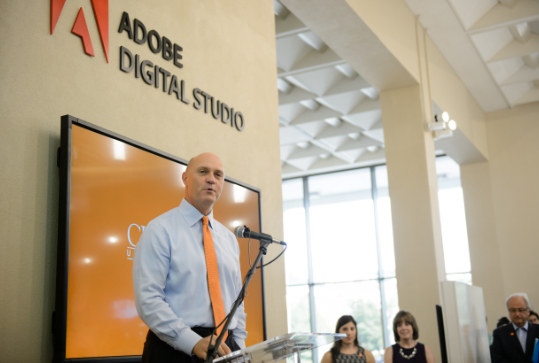 Industry Partners
Clemson University faculty, staff and students provide expertise, state-of-the-art research facilities and the determined spirit required to create innovative answers for today's industries.
Corporate Partnerships and Strategic Initiatives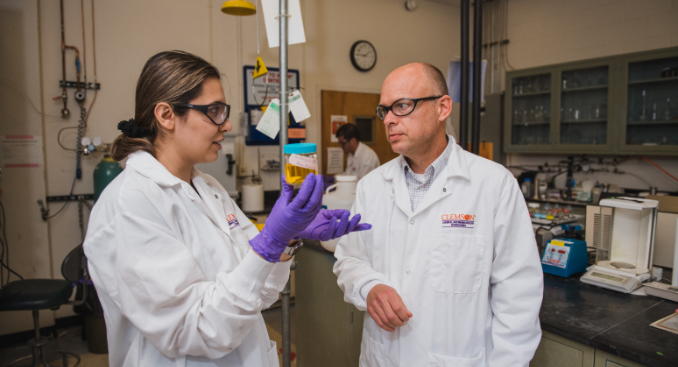 Faculty Research Support
Clemson attracts and retains leading researchers by remaining committed to allocating funds, personnel and exclusive opportunities for researchers. Discover the programs and initiatives that provide Clemson researchers with grants, major research equipment and more.
Review Clemson's Research Initiatives
Division of Research
Shawn Patel
Biomedical/medical engineering master's candidate advances stem cell research.
Shawn Patel's affinity for biology and math and his desire for campus and community involvement led him to choose Clemson for a bioengineering degree. It's also what kept him, and his research, here for graduate school. As an undergraduate, Patel found himself working alongside graduate students and postdocs in the cutting-edge field of regenerative medicine. As a graduate student, he is continuing his tissue engineering research, and he will keep building a knowledge foundation for medical advances that could one day do everything from cure aneurysms to build new heart valves out of tissue components from stem cells.
George Sorbara and Hunter Harwell
Clemson students again recognized for sustainable design excellence with national COTE awards.
For the fourth year in a row, Master of Architecture students have been recognized by the American Institute of Architects Committee on the Environment (AIA COTE). Each year, the COTE Top Ten for Students competition honors sustainable design excellence, and this year Clemson students produced two of the 10 winning proposals from across the country.
Read This Story