A History of Service: Clemson University's Military History
Clemson's proud tradition of military excellence dates back to its founding as a military school for cadets seeking the highest academic excellence. In 1916, ROTC was instituted under the National Defense Act, and in 1917 the entire senior class enlisted in World War I. This was the first of many collective acts of bravery exhibited by Clemson University students and alumni. To date, more than 10,000 Clemson alumni have served in the armed forces, and more than 490 have given their lives to secure the freedom of others.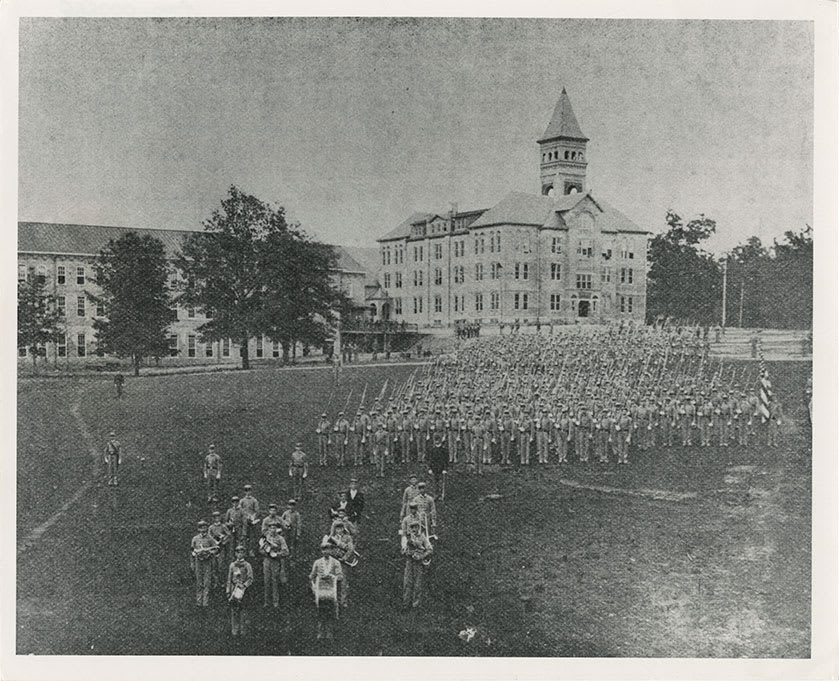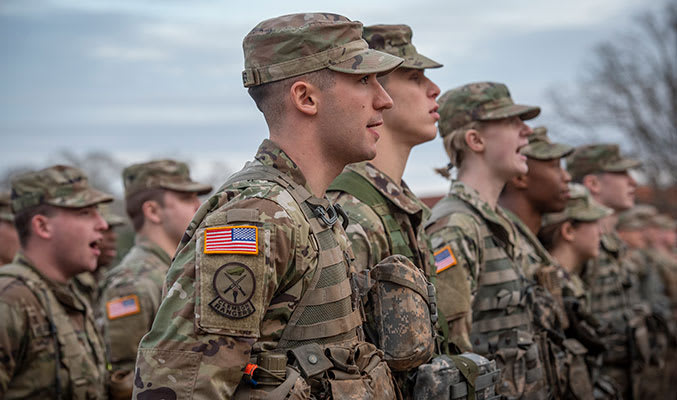 Student Veteran Support and Involvement Opportunities
Clemson University thanks you for your service and is grateful that you're considering joining our ranks! Visit Student Veteran Services to learn more about financial aid, campus resources and events for student veterans at Clemson.
Student Military Organizations
Clemson Supports the U.S. Armed Forces
Honoring Our Veterans
Their courage has defended our nation, and their sacrifice has secured our freedom. Clemson University remains committed to assisting those who have served in the U.S. armed forces and honoring those who made the ultimate sacrifice.
Scroll of Honor
Located to the east of Memorial Stadium, the Scroll of Honor exists to provide an opportunity to respect and remember Clemson alumni who gave their lives in service to our nation.
Learn More About Scroll of Honor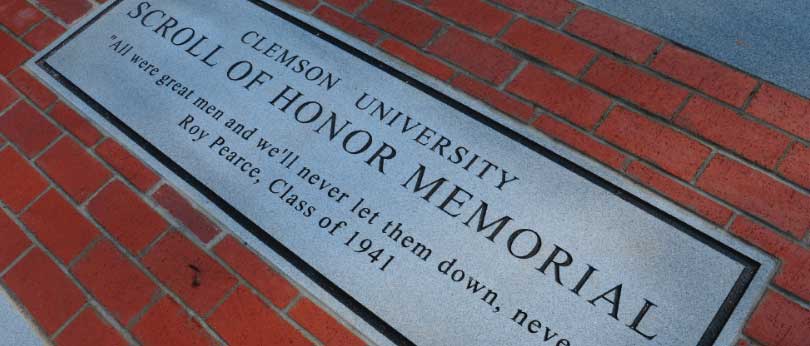 Military Heritage Plaza
Situated between Memorial Chapel and Bowman Field, Clemson's first military drill complex, the 18 steps in Military Heritage Plaza are inscribed with ideals instilled in the Clemson cadet. In addition to the ideals found in Clemson cadets, Military Heritage Plaza showcases an array of ribbons and honors awarded to Clemson cadets, the footprints of brave servicemen and inscriptions from a variety of classes.
Clemson Corps
The Clemson Corps exists to recruit, unite and support brave men and women who will use their Clemson education to lead the nation's military. Annual scholarships and endowments from the Clemson Corps support Clemson University Army and Air Force ROTC programs. In addition, members of the Clemson Corps work together to preserve the University's military history.
Learn More About Clemson Corps