Scholar Programs With Purpose
At Clemson, students pursue their academic interests with more than grades in mind. Scientists research new methods to treat disease, educators use their resources to learn the best way to share information with a younger generation, and communicators adapt to new mediums in order to tell meaningful stories. For students driven to take their education further, a variety of scholarship programs await with resources, mentors and communities of like-minded scholars to offer support.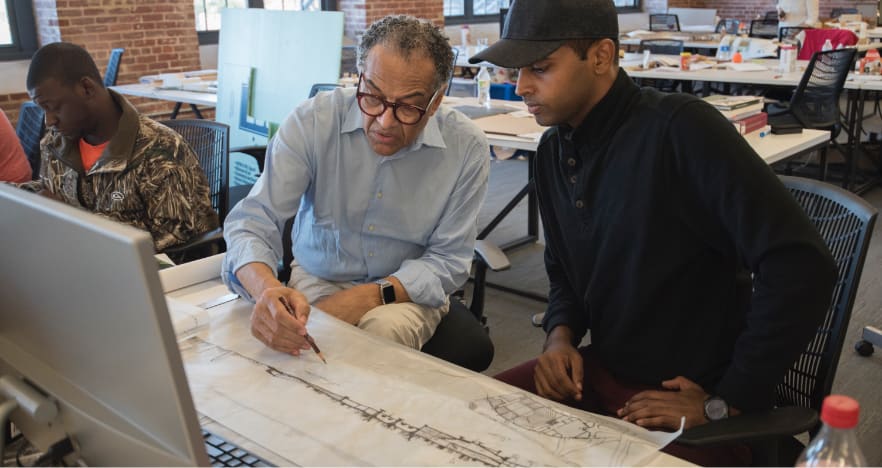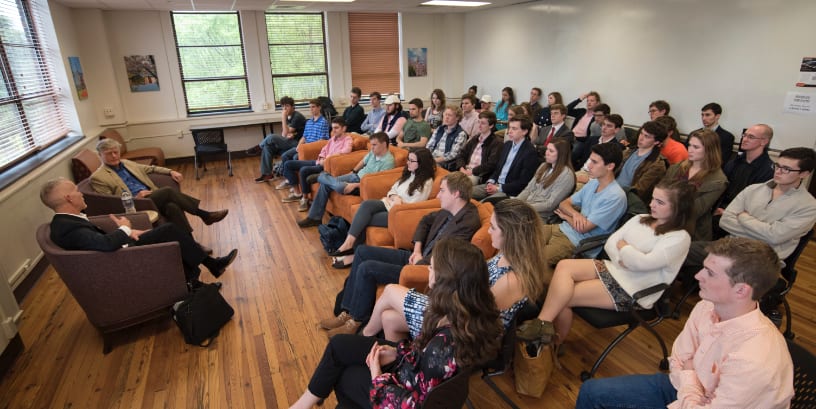 Peer mentoring makes the difference
Undergraduate scholar programs comprise small cohorts that bring students together for a greater impact. Each scholar is paired with a peer mentor, a relationship that enables the mentor to pass down lessons learned in the scholar program and empowers the next generation of scholars to steward their gift well.
Support for National Scholar Programs
Clemson graduate and undergraduate students have many opportunities to take their studies further by applying for Fulbright programs, fellowships and other prestigious scholar programs. In every discipline, scholar programs exist to empower students with a desire to create lasting impact through their education. At Clemson, you will gain the foundational knowledge needed to excel, receive opportunities to serve others and enjoy personalized guidance as you apply for the programs that shape your future.
Office of Major Fellowships
The Office of Major Fellowships exists to assist Clemson University undergraduate students, graduate students and recent alumni as they apply for major fellowships. Clemson students can benefit from the mentorship of those in the Office of Major Fellowships throughout their entire academic career, from planning a strong academic portfolio to the actual application preparation for major fellowships.
Office of Major Fellowships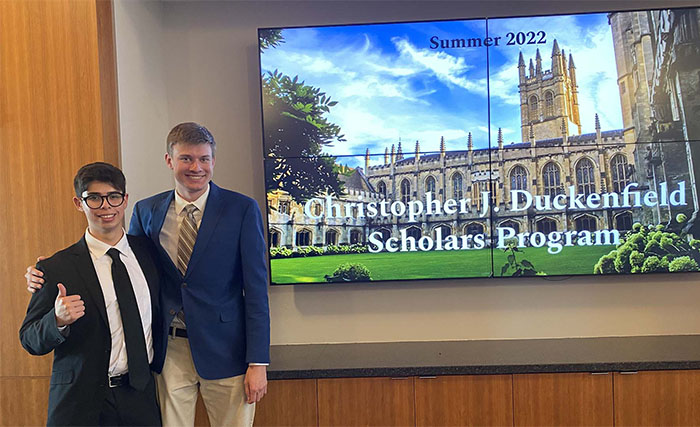 Sergio Gonzalez Varela '23 and Gavin Hunt '24
Honors College students have summer experience at Oxford University
Through the Christopher J. Duckenfield Scholars Program, Sergio Gonzalez Varela and Gavin Hunt participated in a five-week program at St. Peter's College Summer School at Magdalen College, learning from Oxford professors in one of three focus areas. Gonzalez Varela, a political science student and aspiring civil servant, explored moral and political issues through an in-depth examination of Shakespeare's work. Hunt, a mechanical engineering major who plans to work as a technical weapons analyst, gained valuable knowledge in international relations and history through a medieval studies track. The program was an unforgettable experience for both students, providing cultural and educational enrichment.