Clemson Degrees Open Doors for Purpose-driven Alumni
Once a Tiger, always a Tiger. We are proud to share the impact Clemson alumni make through their determined spirit.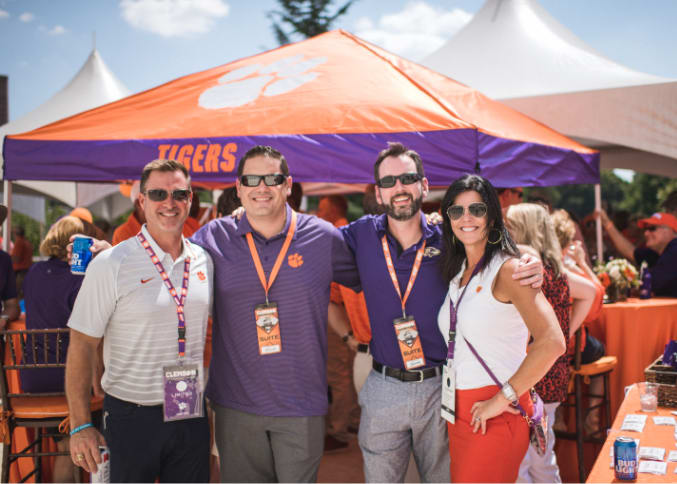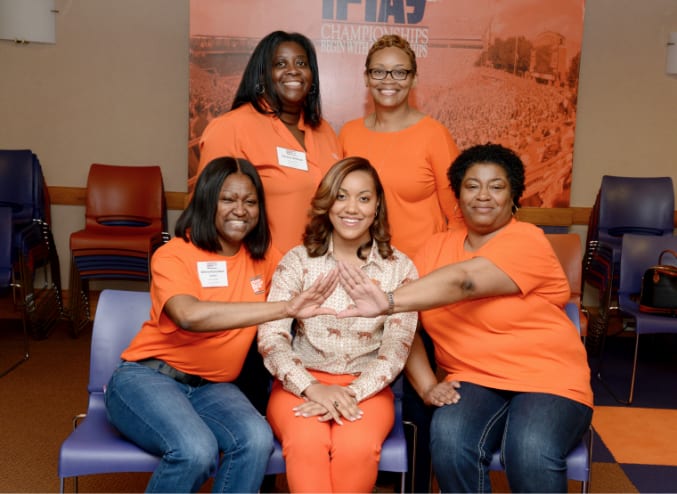 Meet Recent Clemson Alumni
Walking across the stage at graduation was just the beginning for these Tigers. See how young alumni leveraged their Clemson degrees to land their dream jobs.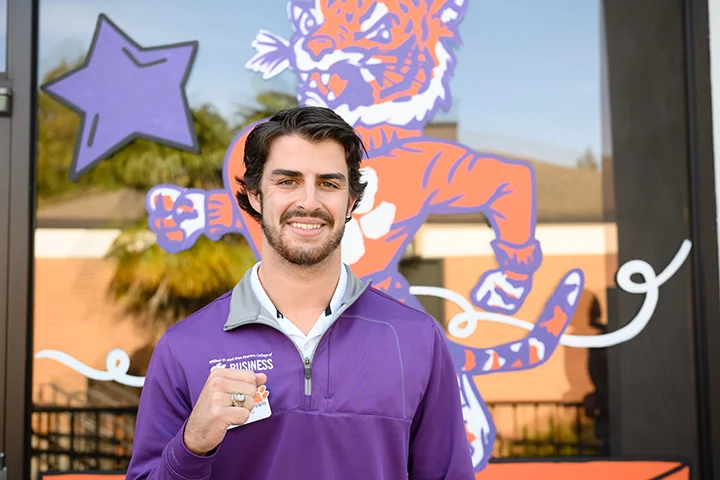 Jason Westmoreland
financial management '22
Jason Westmoreland chose Clemson for three reasons: the people, the tradition and the spirit. He decided to major in financial management out of a desire to help people prepare for financial stability amidst unforeseen life circumstances and meet their financial goals. He connected with his peers and industry members through the Clemson Financial Planning Association, ultimately serving as president. He honed his leadership skills through the Thomas F. Chapman Leadership Scholars Program and gave back to the University by serving as a recruitment ambassador for the Wilbur O. and Ann Powers College of Business and as a campus tour guide. These experiences helped Jason secure a spot in a two-year rotational program with the investment management firm Vanguard after graduation.
Erica Wearing,
agricultural education '22
Erica Wearing's interest in agriculture began in high school. When she realized she also had a passion for teaching and inspiring young people, she found the perfect fit at Clemson by majoring in agricultural education. As an underrepresented student in the College of Agriculture, Forestry and Life Sciences, Erica strived to create inclusive environments and forge a path to ensure that future students from diverse backgrounds were set up for success. She joined Sigma Alpha, a professional agricultural sorority, was a member of Minorities in Agriculture, Natural Resources and Related Sciences, and served on the diversity and inclusion committee within the College of Agriculture, Forestry and Life Sciences Student Advisory Board. Today, Erica is an agricultural educator and Future Farmers of America adviser at a middle school in South Carolina's Piedmont region.