Things To Do in Clemson
Dip your toes in the cool waters of Lake Hartwell. Listen to the carillon play. Marvel at the talents of world-renowned performers. Cheer for your favorite team. Experience the feeling of home that draws individuals from across the globe to Clemson and fosters relationships that last a lifetime.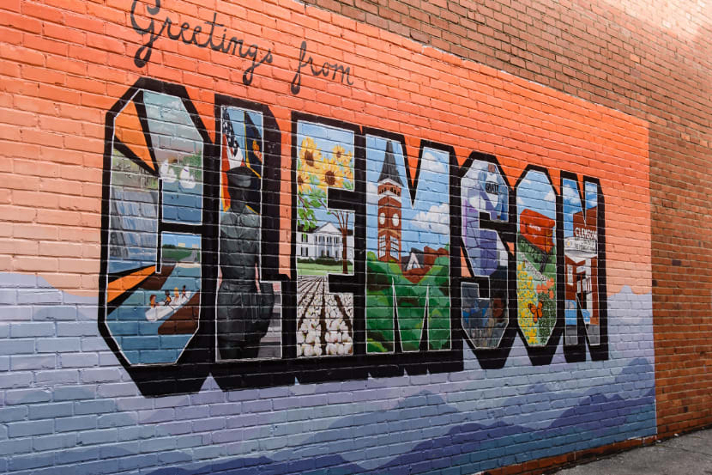 Bowman Field
Meet up with friends.
The green expanse stretching from Tillman Hall to downtown Clemson is a favorite spot for leisure activities and events.

The Brooks Center for the Performing Arts
Immerse yourself in a story.
Performances at the Robert Howell Brooks Center for the Performing Arts include global talent and range from classical plays to acapella groups. Be sure to browse upcoming shows and purchase tickets before your visit.

Clemson Memorial Stadium
Raise your voice.
Better known as Death Valley, Clemson's football stadium is where students, alumni and community members cheer on the Tigers together! Find tickets and be sure to wear orange at the game.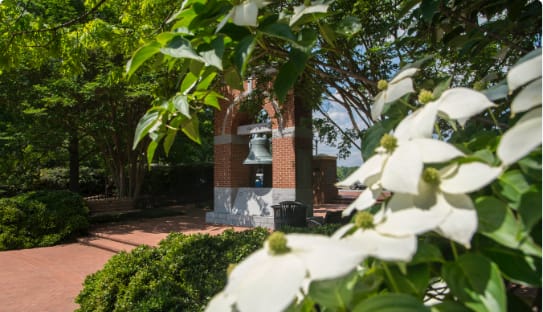 Carillon Garden
Take the scenic route.
Nestled between Sikes and Tillman halls, the Carillon Garden provides students with a breath of fresh air as they walk between classes.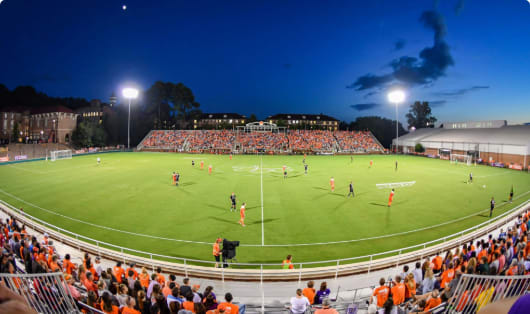 Riggs Field
Cheer on the Tigers.
Riggs Field is named for Walter Merritt Riggs, one of Clemson's presidents and the University's first football coach. The field has been used for various athletic events since 1915 and is the soccer stadium today. Catch a game while you're in town.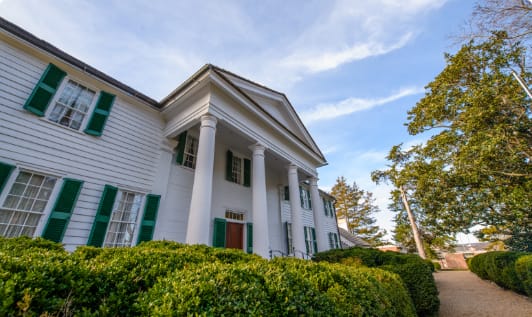 Fort Hill
Hear the whole history.
Fort Hill, a registered National Historic Landmark, can be found in the middle of campus. Take a tour and learn more about Clemson and its founder.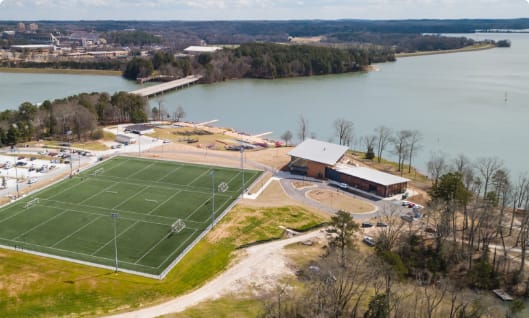 Lake Hartwell
Soak up some sun.
Sailing, kayaking, camping, paddleboarding, volleyball and swimming adventures begin at the Snow Outdoor Fitness and Wellness Complex beside Lake Hartwell. Sunny, sandy and just a walk away, this is a favorite spot for Clemson students.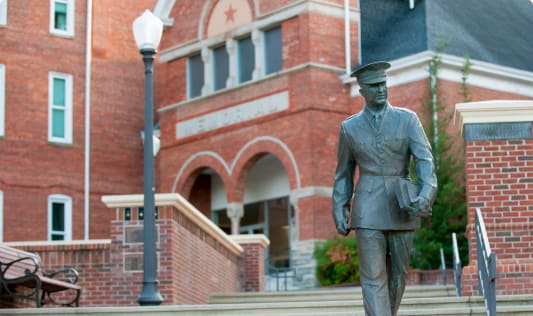 Military Heritage Plaza
Practice gratitude.
The site features a life-sized statue of a cadet and 41 sets of footprints of former Clemson cadets to commemorate the spirit of Clemson's military heritage.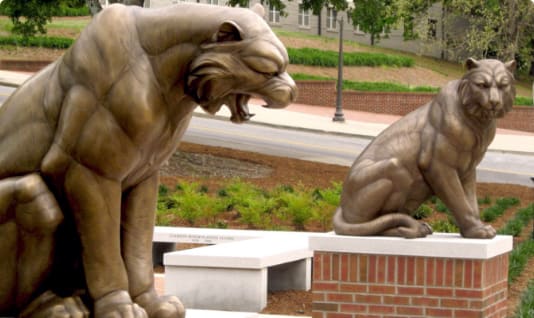 Memorial Park and Scroll of Honor
Remember their sacrifice.
Memorial Park pays tribute to Clemson alumni and friends who have served South Carolina and the United States. A walkway in the park leads to a reflection point honoring Clemson alumni who have died in military service.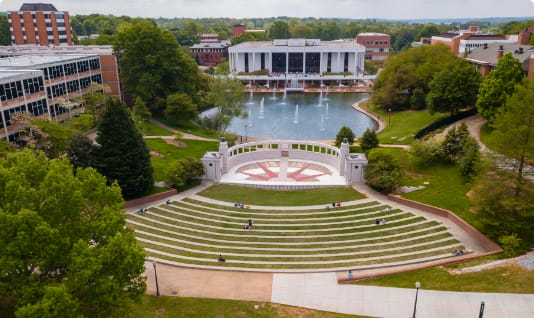 Outdoor Theater
Celebrate together.
The amphitheater was a gift from the Class of 1915. Pep rallies, outdoor movies and concerts on this stage make it a fun gathering spot.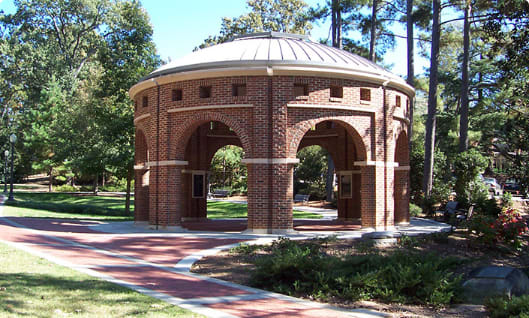 President's Park
Pause and reflect.
One of the most beautiful walks in Clemson, President's Park fills with azalea blooms in the spring, and all year long the rotunda portrays Clemson's historical responsibilities of teaching, research and public service.
South Carolina Botanical Garden
Enjoy the scenery.
The SCBG is a 295-acre garden and natural area that is a refuge for life. The garden experience includes 4 miles of trails, our Natural Heritage Garden featuring native plants, and dozens of specialty and niche gardens. The grounds are open daily, free of charge.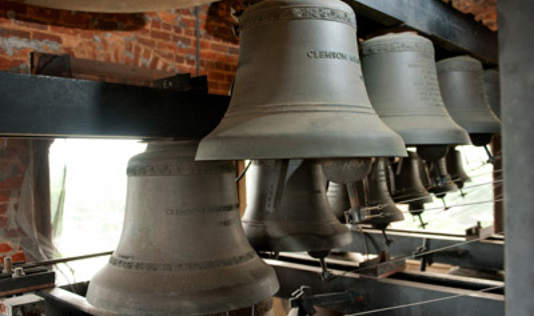 Clemson Memorial Carillon
Listen to the landmark.
Our clock tower houses the 48-bell Clemson Memorial Carillon and allows students to set the tone for campus when they play them. When you hear the bells, you know you've arrived in Clemson.
Contact the Visitors Center
Visitors Center staff are happy to answer any questions related to tours, visitor parking and accommodations. The Visitors Center can be contacted by phone at 864-656-4789 or by email at visit@admission.clemson.edu.