Where Dedicated Professionals Drive Results
State-of-the-art facilities, unmatched spirit and personalized training programs are just the beginning. Once employed, Clemson University faculty, staff and student employees are immediately connected to a community of researchers, problem-solvers and mentors who look forward to collaborating to realize each other's goals and move Clemson forward.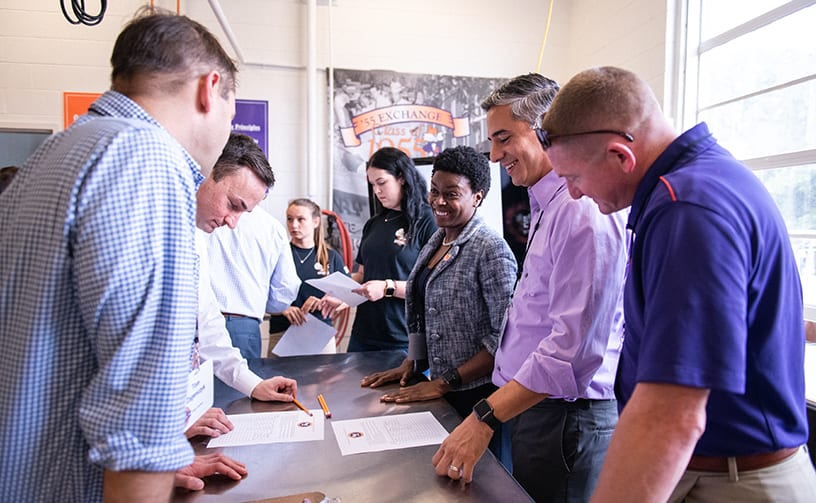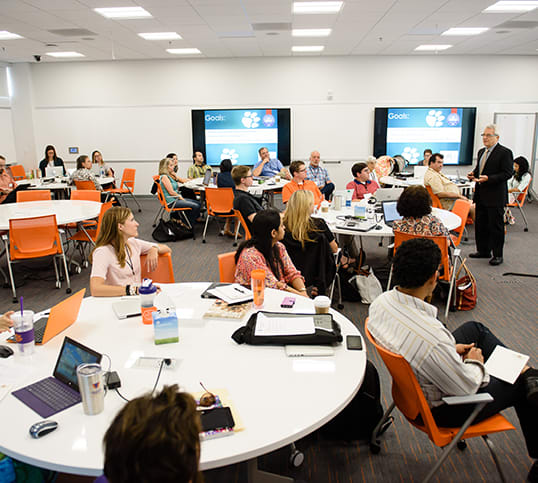 Benefits of Working at Clemson
Professional Development
Professional development is personalized for Clemson University employees. Through Tiger Training, each employee is provided with specialized courses to promote growth in their position. In addition to University training courses, Clemson employees are encouraged to pursue their goals with access to special events and regular performance meetings in accordance with Clemson Elevate.
---
Tuition Assistance
The Clemson University Tuition Assistance Program empowers eligible faculty and staff members to earn as many as six college credits per semester at no cost or a reduced cost.
Child Care
Top-tier child care services provided by Bright Horizons are available to Clemson University faculty, staff and graduate students on campus in a newly-built facility.
Clemson Faculty and Staff Experience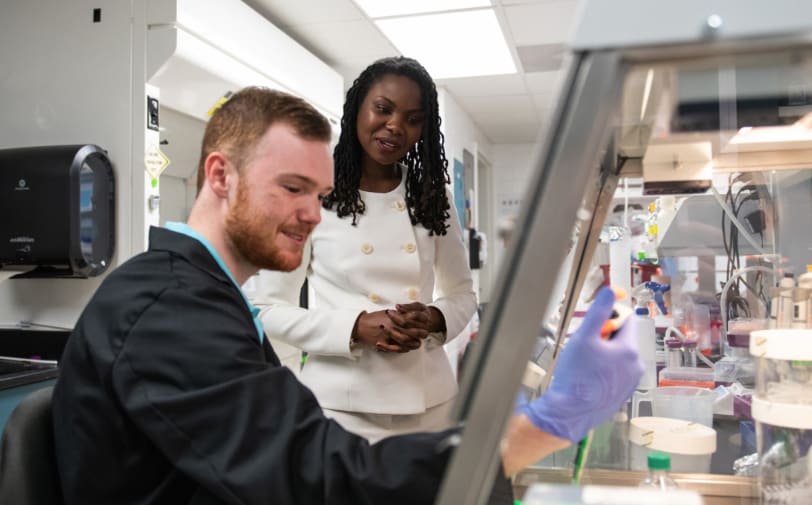 "As a former student and now an employee of Clemson University, I've seen firsthand how special this University is in this state and in this country. Clemson's focus is on the people, be it students, staff, faculty or visitors. That's what I love most about being part of this amazing University."

Candice Heatherly,

director of administrative services,

Clemson University Youth Learning Institute
"One of my favorite Clemson traditions is the Ring Ceremony. I think the rings are so beautiful, and I have never seen a university that has a Ring Ceremony where so many of the students partake in this meaningful rights-of-passage ritual. I feel like that's something, at least to my knowledge, that seems to be a unique tradition for Clemson that our students proudly embrace."

Angeline Close Scheinbaum,

Dan Duncan Professor of Sports Marketing