Serving South Carolina Through Research
Clemson University fulfills its land-grant mission to be "a high seminary of learning" to develop "the material resources of the State" for the people of South Carolina by attracting world-class researchers, building state-of-the-art-facilities and providing scholarships for in-state students.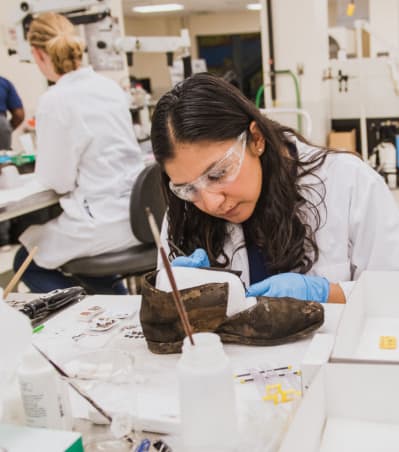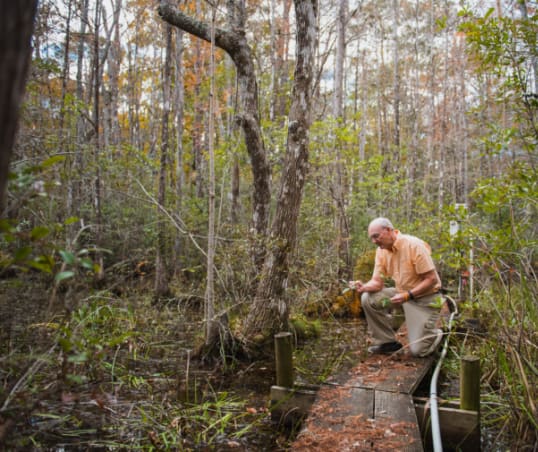 Connecting With Our Communities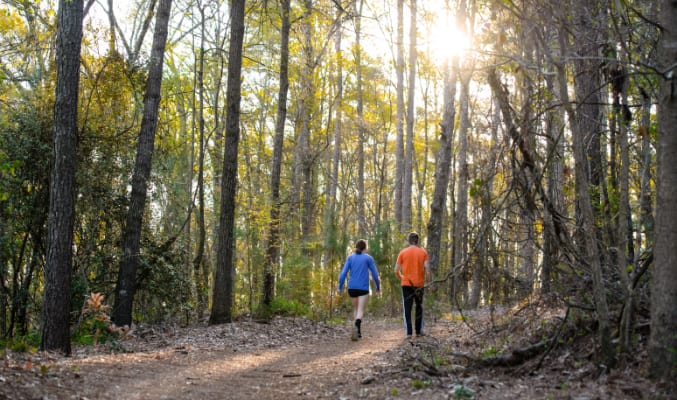 Serving Clemson
Clemson University provides a variety of services. The University maintains nearly 50 miles of roads and 100 miles of multiuse recreational trails in the Clemson Experimental Forest; attracts a vibrant community of students, faculty and staff with tremendous work ethic; and provides access to world-class performances through the Brooks Center for the Performing Arts.
Serving Upstate South Carolina
In Upstate South Carolina, Clemson collaborates with industry partners to give South Carolina businesses a boost. At CU-ICAR, mechanical engineering students create new systems for the automotive industry. Prisma Health-Upstate trains and selects highly capable Clemson nursing students for full-time employment, and numerous businesses enjoy a skilled applicant pool for internships and co-op positions by working with Clemson.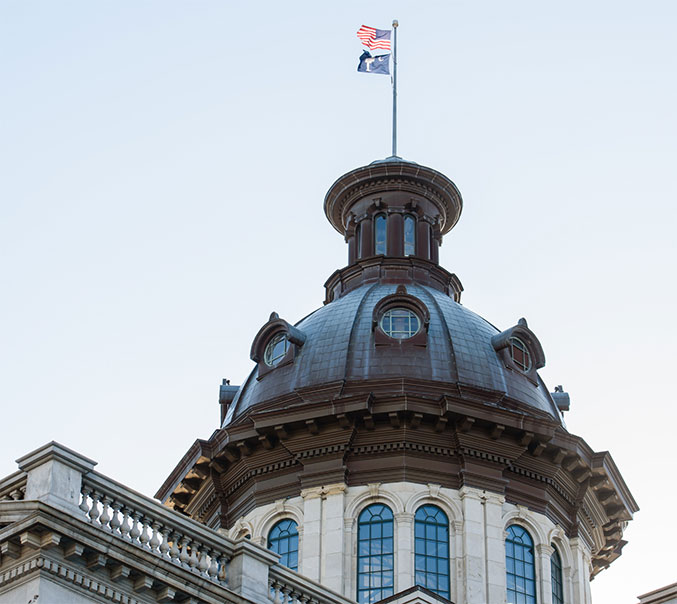 Serving South Carolina
From sustainable farming techniques to rural health care and advanced manufacturing technology, South Carolinians are the first to enjoy the solutions created by Clemson researchers.
South Carolina Service
Clemson Public Service and Agriculture (PSA) serves the state by collaborating with centers and institutes whose missions promote South Carolina's agribusiness and forestry industries while creating sustainable solutions for the state's natural resources.
Extension Sites
With offices in all 46 counties of the state, Clemson Extension sites provide research-based information through public outreach programs in youth development, agriculture, nutrition, natural resources and more.
Expanding our Reach
A company with beginnings in Clemson University's Advanced Plant Technology (APT) is working to revolutionize regional agriculture by building a feed grain pipeline through the Southeast. The National Institute of Health is funding Clemson researchers who are exploring how to turn a strain of yeast into new drugs with cost-effective production for the United States. Astrophysicists across the world have access to a new method for quantifying the expansion of the universe thanks to Clemson scientists. From our home in Upstate South Carolina to the farthest reaches of space, Clemson researchers are at work to discover untapped resources and ideas.