Clemson By The Numbers
22,566

Undergraduate Students

92.4%

First-Year Retention Rate

130+

Graduate Degree Programs

85.3%

Six-Year Graduation Rate

16:1

Student-To-Faculty Ratio

$157.6M

Awarded in External Research Funding (FY2022)
Founded in
1889
Located in
Clemson,
South Carolina
President
James P. Clements
Clemson connections make the difference
Clemson students, faculty and staff are instantly plugged into a network of leaders and mentors in a variety of industries, all of whom are willing and interested in lending a hand to their fellow Tigers.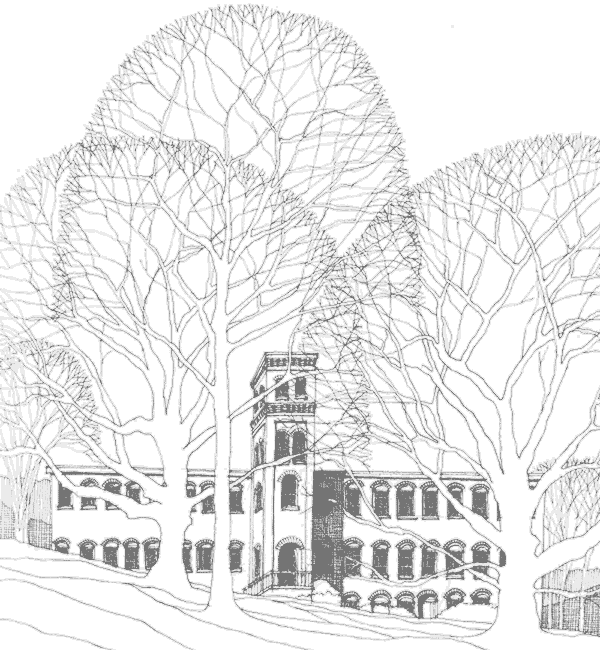 Outstanding Faculty
Associate Professor Antonio Baeza was in the Florida Keys when he discovered a parasitic worm that hinders the reproductive performance of spiny Caribbean lobsters, a species critical to maintaining ecological balance and sustaining a multibillion-dollar fishing industry. Alongside his marine biology students, Baeza is researching the parasite's behavior to minimize its adverse effects and preserve economic and environmental stability in coastal communities.
Learn More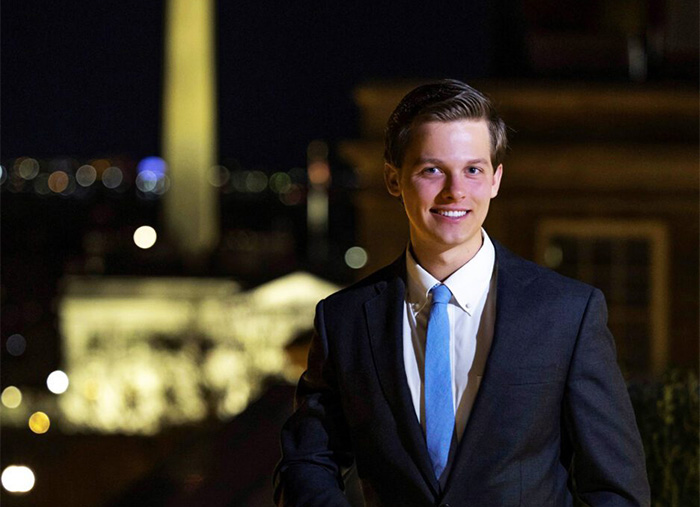 Student Discovery
As a first-year student, Alex Sauer II '25 was named a Thomas F. Chapman Leadership Scholar, a program designed to nurture students' leadership abilities and enrich their academic experience beyond the classroom. Taking his leadership development further, Alex applied to the new Civic Leaders Fellowship through the Ronald Reagan Presidential Foundation and Institute. Through the six-month leadership and professional development program emphasizing civic responsibility, Alex participated in virtual meetings and fully funded trips to Washington, D.C., and the Reagan Library in Simi Valley, California. He learned about the importance of civic duty and service from various speakers and attended valuable networking events. For Alex, the experience cultivated a servant leadership attitude that complements his studies in management and financial management and will shape his future career plans.
Read Alex's Story
Alumni Impact
Impressed with the strength of Clemson University's computing and engineering programs, Carter Janse '23 decided to stay close to his hometown of Greenville, South Carolina, for college. An Honors College student with a major in computer science and a minor in Spanish studies, Carter was the president of the Spanish Club, worked as an undergraduate teaching assistant in the School of Computing, and volunteered as a conversation partner through the Asian Student Association to help international students practice their English. As a Fulbright Scholar, Carter's first postgraduate experience will combine his computer science background, teaching experience and Spanish proficiency to teach basic programming skills to students in Valencia, Spain. For Carter, it's an opportunity to build on communication and collaboration skills that are vital for a career in tech. After his Fulbright rotation, he hopes to work in front-end design and use data to improve user experience.
Read Carter's Story
Where is Clemson?
Clemson University is situated on 1,400 acres in Upstate South Carolina, with one edge of campus resting on the waters of Lake Hartwell and the other deep in the Experimental Forest. Midway between Atlanta, Georgia, and Charlotte, North Carolina, Clemson offers students the convenience of a small town with easy access to the attractions found in major cities.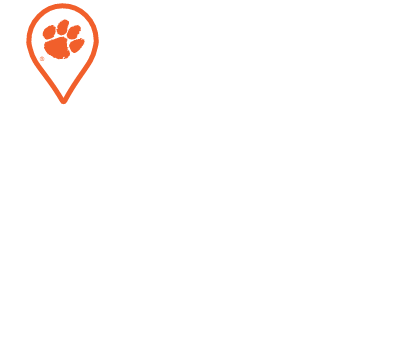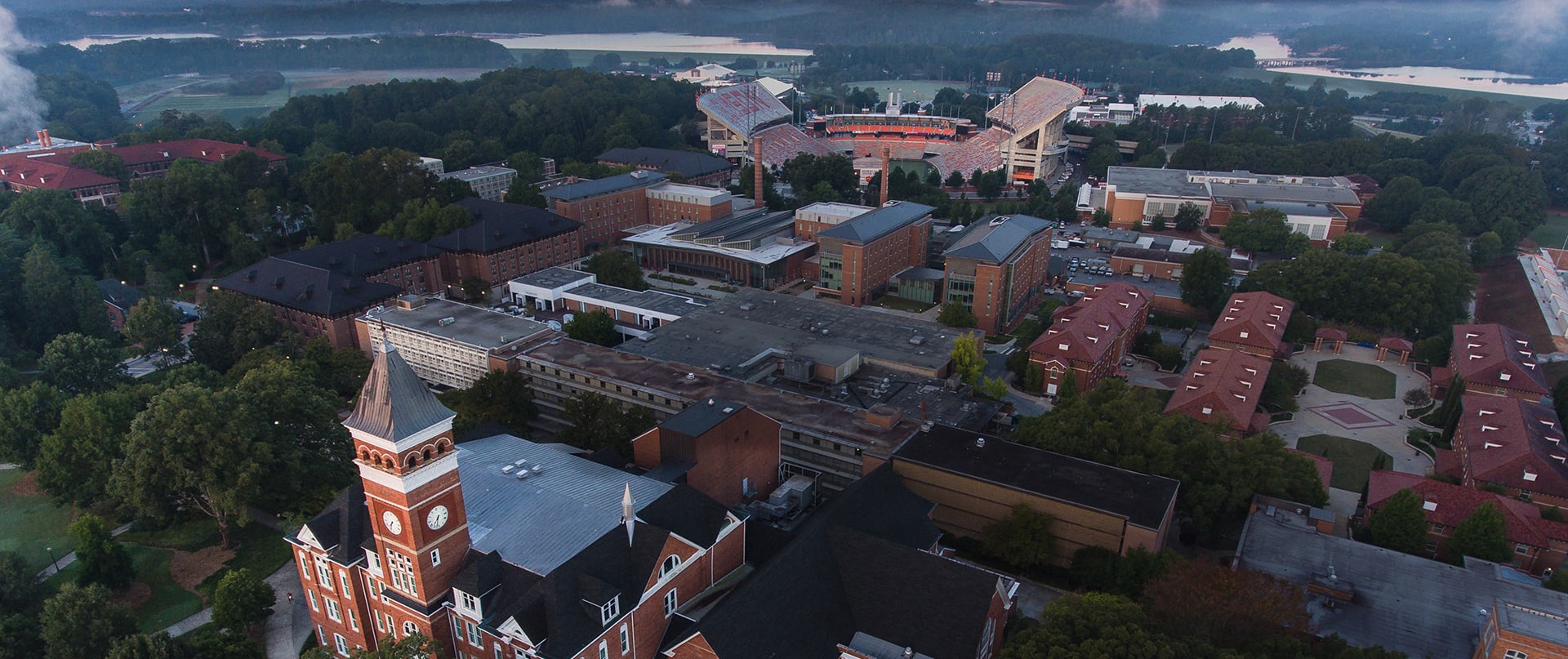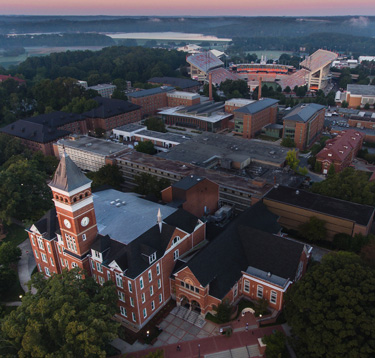 Clemson University's land-grant mission and forward vision
Achieving Thomas Green Clemson's vision of "a high seminary of learning" to develop "the material resources of the State" for the people of South Carolina is the mission that binds together researchers, teachers and faculty members at Clemson every day. United in the pursuit of this vision, Clemson employees and strategic partners collaborate to move South Carolina's people and industries forward.