Growth. Enrichment.
PEER and WISE are dedicated to increasing diversity in science and engineering by addressing and assisting students in technical majors. We offer mentoring, guidance, counseling, and tutoring. In addition, the programs provide career development and networking opportunities by pairing students with successful people in their classes and the workforce. These personal contacts can not only furnish tremendous support while pursuing studies, but they establish a network upon which to call when launching a career.
Quick Links
---
Our Impact
Monday January 23, 2023
National Society of Black Engineers ABOUT NSBE: The National Society of Black Engineers (NSBE) was founded as a nonprofit organization […]
---
Monday January 23, 2023
The Clemson University Mechanical Engineering Student Shop is open to all students regardless of major. The Plant and Pest Diagnostic Clinic (PPDC) in the Department of Plant Industry at Clemson University is seeking two Summer Lab Assistants: A Graduate Diagnostic Assistant and an Undergraduate Lab/Office Assistant.
---
Monday January 23, 2023
The Women in Defense Palmetto Chapter is now accepting applications for our STEM scholarship. The Charles LeGeyt Fortescue Scholarship was established in 1939, as a memorial to Charles LeGeyt, in recognition of his valuable contributions to the field of electrical engineering.
---
Profiles in Community
---
Follow Clemson PEER & WISE
---
Spotlight News
---
It's A Girl Thing - Serita Acker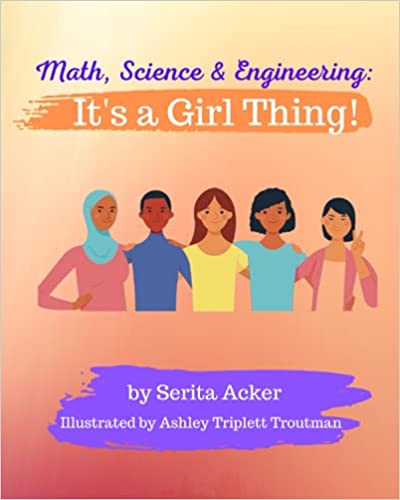 There are many career opportunities available in the fields of engineering, science, and mathematics for women. Early exposure is vital, so we must enlighten girls on what these careers entail. Women deserve a seat at every table in every profession. Check out this book by our very own Serita Acker.