Welcome to the Wilbur O. and Ann Powers College of Business
The Wilbur O. and Ann Powers College of Business is transforming students into innovators, entrepreneurs and leaders who succeed in the global marketplace of ideas. Through an immersive educational experience, in and out of the classroom, our students become proven, market-ready leaders poised to shape the future.
With a unique structure that teaches applied business disciplines, the business college is committed to the development of exceptional talent through programs that are globally competitive and entrepreneurially focused. If you are ready to realize your academic and career potential, our college is for you!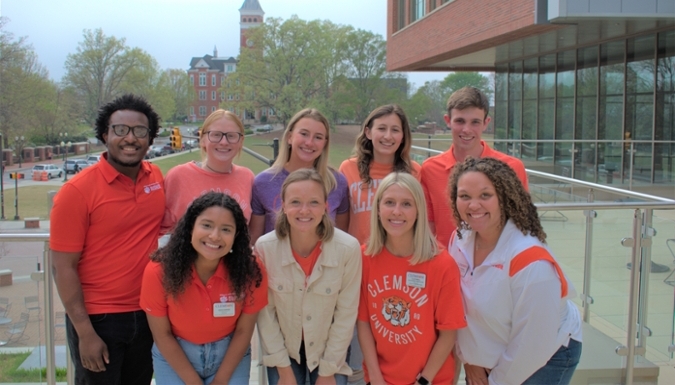 Explore the Office of Career and Global Engagement
The Office of Career and Global Engagement provides principal resources for undergraduates in the areas of career preparation, employment opportunities, mentoring and international program participation such as internships and study abroad.
Learn More
Connect to our Living Learning Community
The Community for Undergraduate Business Students (CUBS) is a living-learning community created for freshman students in business majors. Students participate in social events, as well as workshops, core classes, tours and community service throughout the year.
More About CUBS
Wilbur O. and Ann Powers College of Business
Wilbur O. and Ann Powers College of Business | 343 Chandler L. Burns Hall, Clemson, S.C. 29634