For more than forty years, entrepreneurs have turned to South Carolina Small Business Development Centers (SC SBDC) for help expanding an existing business or starting a new enterprise. Through free consulting, low-cost seminars and links to resources, the SC SBDC helps jump-start startups and makes existing businesses thrive.
Services
Locations
Request Consultation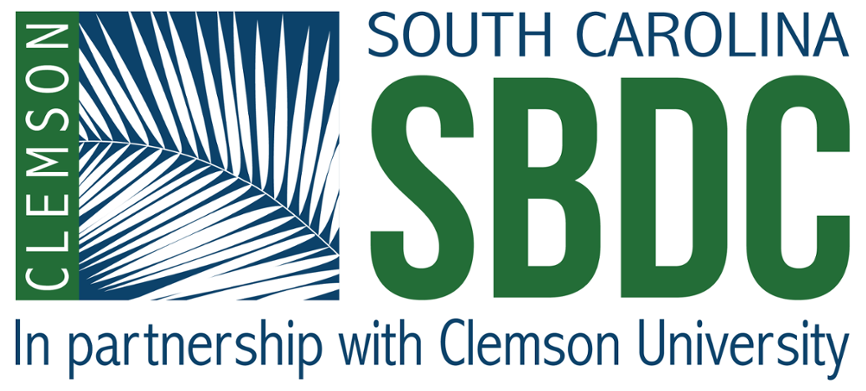 Our Mission
To advance South Carolina's economic development by helping entrepreneurs grow successful businesses.
Our Vision
The SC SBDC shall be recognized as the gateway and proven provider of small business assistance driving entrepreneurial growth and success.
To the state of South Carolina, this means BIG business because:
State and local communities experience economic growth, reaping the benefits of SC SBDC contributions.
The SC SBDC is a partner of choice in university/public/private collaborations to grow small businesses and their leaders.
South Carolina's small business owners trust SC SBDC's innovative tools and practices to give them a competitive advantage in a dynamic economy.
The SC SBDC is recognized as a world-class team that leverages its network and resources to get economic results.
Stakeholders recognize the SC SBDC's value and provide sustainable funding to ensure continued economic impact.
Our Values
Integrity: The SC SBDC is committed to high ethical standards, always doing the right things for the right reasons.
Commitment: Responsively serving clients is our core mission and priority; working individually and as a team, we anticipate and meet client needs with relevant, leading-edge services.
Professionalism: We are dedicated to cultivating a capable team of business consultants that demonstrates unwavering respect and courtesy for clients, stakeholders and ourselves.
Confidentiality: We vow to maintain the confidentiality of client information, ideas and results.
Accountability: We hold ourselves to the highest order of responsibility and stewardship with clients, stakeholders and ourselves.
Clemson Region Small Business Development Center
Clemson Region Small Business Development Center | Clemson University | Greenville | Greenwood | Spartanburg