Visit the College!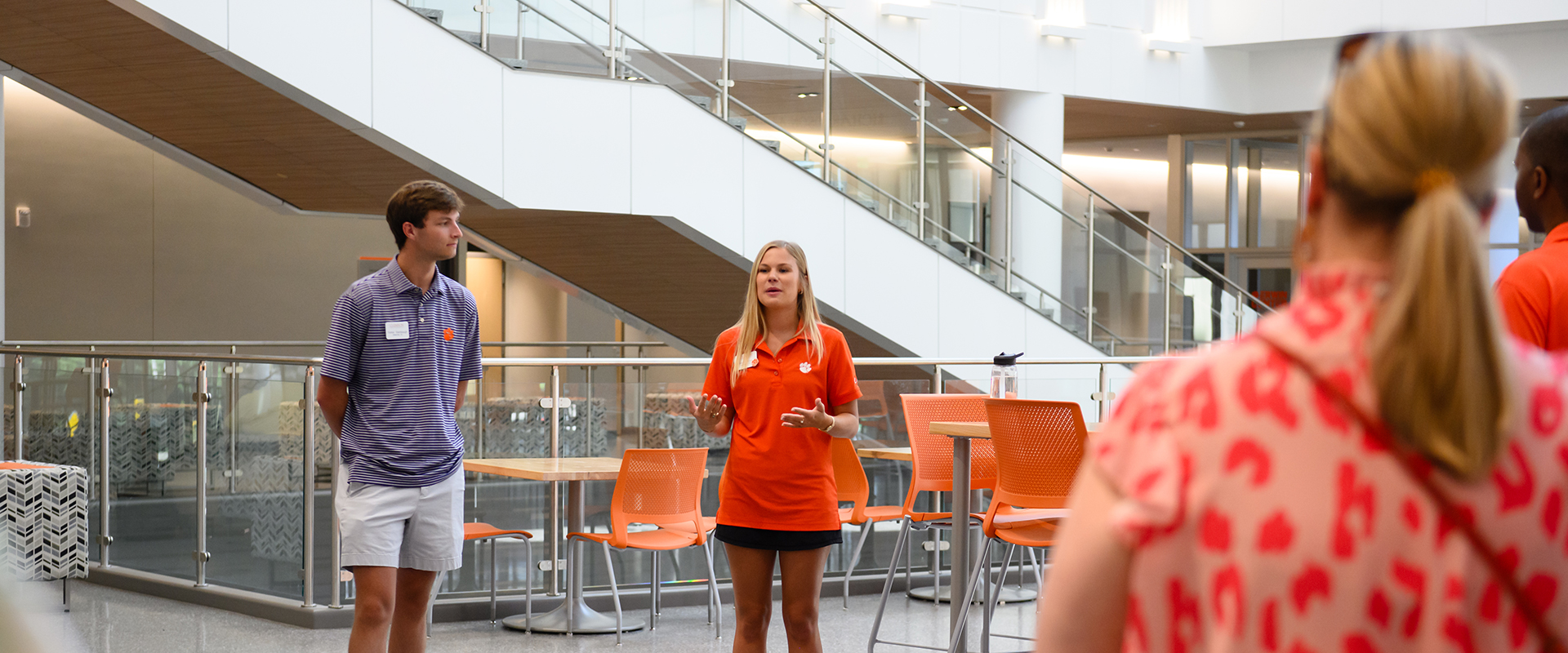 Prospective Student Information Sessions and Tours
Thank you for your interest in the Wilbur O. and Ann Powers College of Business! Visit with our team and listen to our students and recruiters talk about why it's a great time to be a business major at Clemson. Our team will provide an overview of the College, information about the majors and program offerings, career and global engagement opportunities and a tour of our academic facility. All sessions will begin at 3:15 p.m. and will conclude at 4:30 p.m. Please check back soon for our Spring visit dates and registration!
Campus Tours
The Visitors Center invites you to attend an in-person self-guided or student-guided tour. They are also excited to continue offering various virtual engagement opportunities as you continue your college search. Visitors Center staff are happy to answer any questions about tours, visitor parking and accommodations. The Visitors Center can be contacted by phone at 864-656-4789 or by email.
Wilbur O. and Ann Powers College of Business
Wilbur O. and Ann Powers College of Business | 343 Chandler L. Burns Hall, Clemson, S.C. 29634