Clemson Undergraduate Admissions
Your home away from home, your second family, your path forward and your next step: It all begins at Clemson.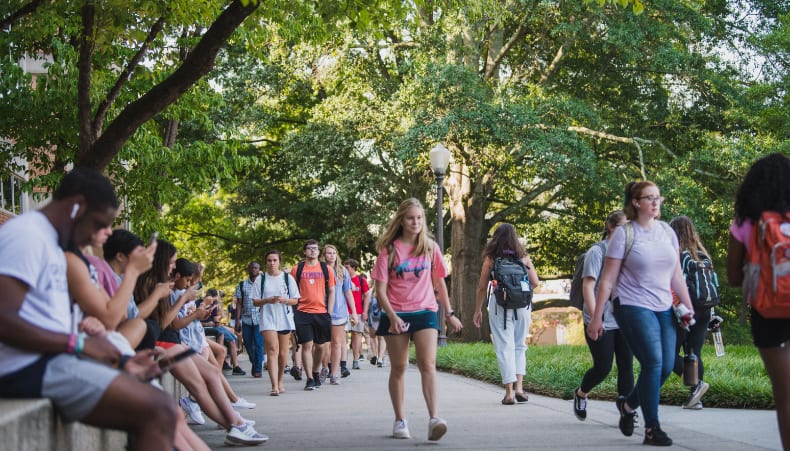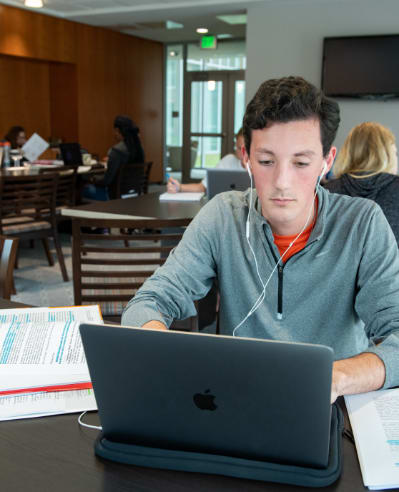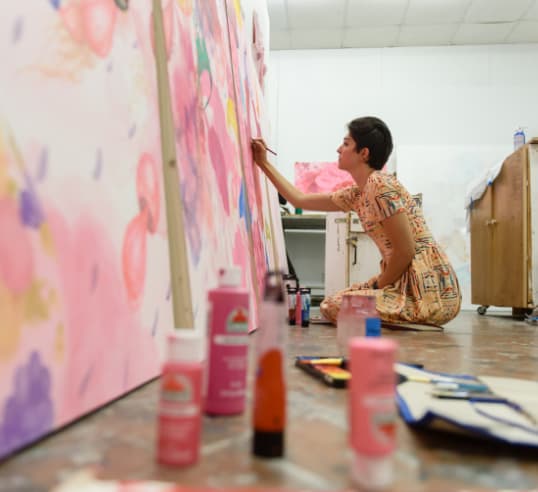 Turn Passion Into Purpose
With 80+ undergraduate degree programs to choose from in seven colleges, 500+ clubs and organizations and limitless undergraduate research opportunities available through Creative Inquiry, we're sure you'll find a path to pursue your passion here.
Search Majors
Undergraduate Opportunities
Receive guidance as you search for internships and full-time positions.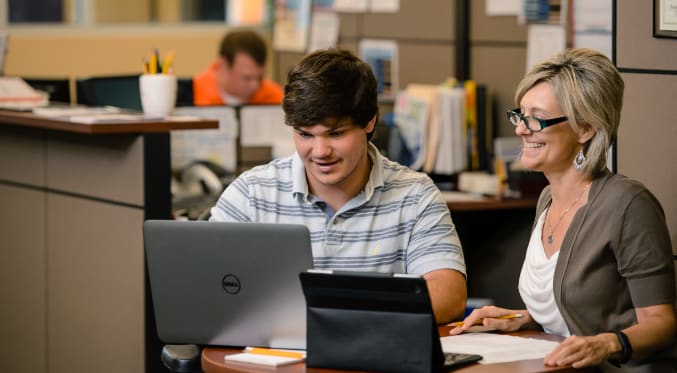 At Clemson, you have open access to one of the nation's best career services programs (No. 1 Best Career Services, The Princeton Review, 2023). Career counselors at the Michelin Career Center are ready to help you create a stellar resume, practice interviews, connect with the hiring managers for your dream internships and even get that first full-time position. See how recent alumni have leveraged their Clemson education to earn the jobs they dreamed of.
Career Outcomes
Engage with your major through
hands-on learning.
"There is so much to experience and build around the Clemson campus. I'm working with a 3D printer for class and have the chance to design my own headphones. The inspiration that comes through resources like that is perfect for me."

Myles Stackhouse,

materials science and engineering '23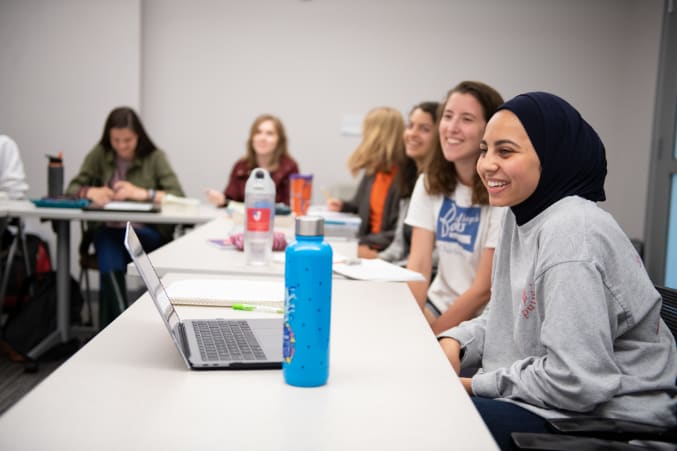 Academic Excellence
The Clemson University Honors College provides exceptional opportunities for undergraduates to form meaningful relationships with professors, peers and industry professionals. Join this tight-knit community of students with access to smaller class sizes, educational travel grants, one-on-one mentorship and more by applying to the Honors College.
Want to join a cohort of academically driven undergraduate students? There are a variety of scholar programs through which you can receive travel grants, mentorship, access to advanced research labs and more. Explore the undergraduate scholar programs available for Clemson students to examine application deadlines and membership benefits.
Honors College
Recruiting and supporting diverse Tigers
Each day at Clemson offers new opportunities to learn from people with differing perspectives, talents and dreams. We're recruiting, connecting and championing a diverse student body by establishing college access pipelines for underrepresented populations in South Carolina and plugging all of our students into the on-campus programs and services that will see them through graduation and beyond.
More than 31 on-campus programs and initiatives support a culture that celebrates diversity and prioritizes inclusivity at Clemson, earning us INSIGHT Into Diversity's Higher Education Excellence in Diversity (HEED) award.
Groups such as the CONNECTIONS Living-Learning Community, departments such as the Office of Inclusion and Equity and the Harvey and Lucinda Gantt Multicultural Center, organizations such as the National Pan-Hellenic Council and Multicultural Greek Council Chapters, and programs like PEER and WISE help our students thrive academically and socially.
Emerging Scholars and Tiger Alliance are two programs through which students from South Carolina's economically disadvantaged areas and African American, Latino and Hispanic young men are empowered to pursue higher education with academic enrichment services, mentorship and more.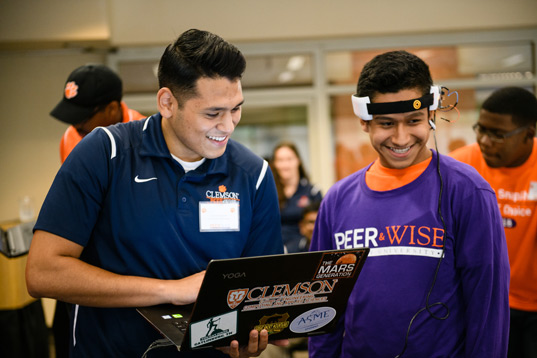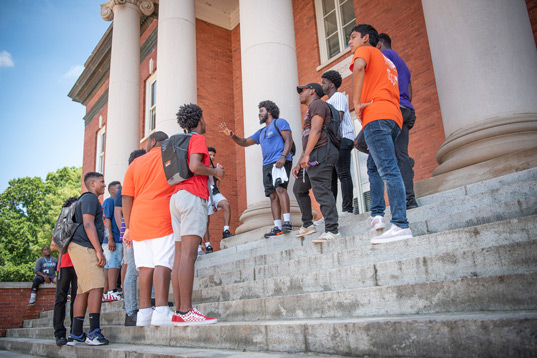 Cost and Aid
Applying for admission is step one, but planning for the financial investment of your college experience is just as important as completing your application. Find information regarding in-state and out-of-state tuition, fees, residency and financial aid offerings at Cost and Aid. Then use the Net Price Calculator and Tuition Calculator to estimate your actual cost to attend Clemson.
Cost and Aid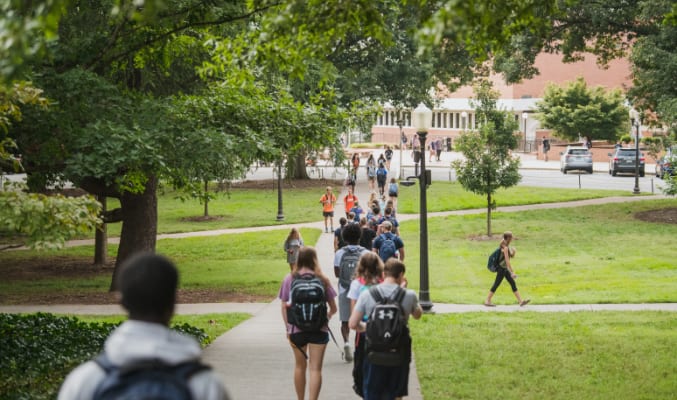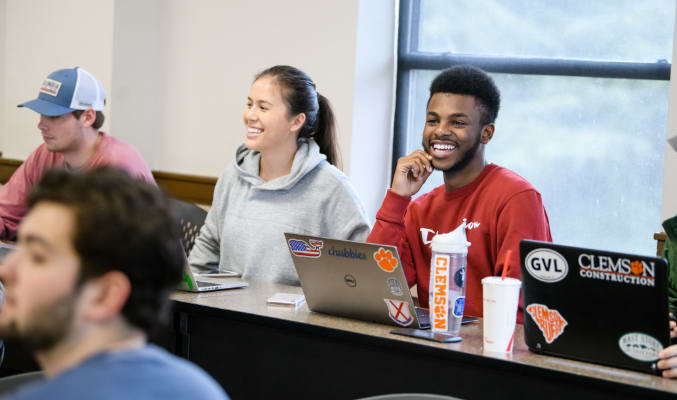 Undergraduate Student Highlight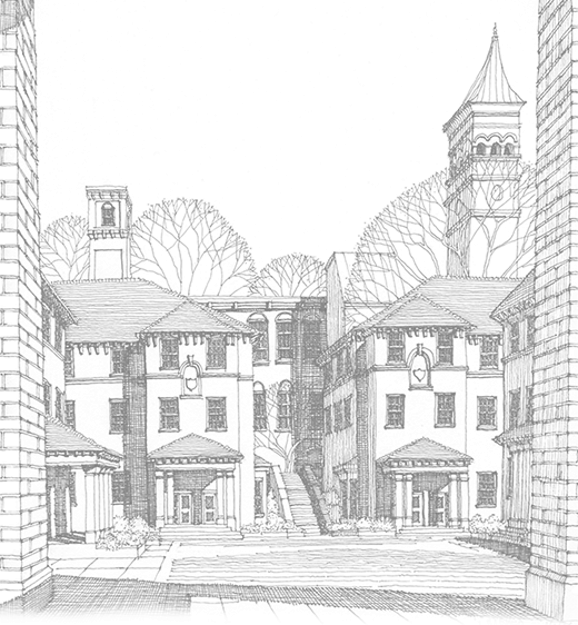 "For me, the Clemson family means a big supportive group — a place and people willing to help you that is always open and welcoming. Even when I travel, I've noticed that when I wear something Clemson, people see me and say something. You feel like you have a long-lost friend, and you realize we are connected so closely by Clemson."

Emily Brady,

parks, recreation and tourism management '23