Visit Clemson. Take a Tour. Join Our Community.
Clemson University is a special place. We invite you to explore the beauty of the Upstate and learn more about the supportive community on our campus through our various tour options.
Engage with Clemson
We are excited to offer limited capacity in-person visit opportunities. Clemson University continues to be under a modified operation plan in response to COVID-19. Visitors to campus must adhere to all guidelines during their time in the community.
When you participate in a virtual visit, you get a glimpse of everyday life in Clemson from the comfort of your own home. An admissions counselor will begin your virtual visit with a brief introduction to the University, then your student tour guide will provide you with an overview of the ins and outs of campus life.
Register for a Visit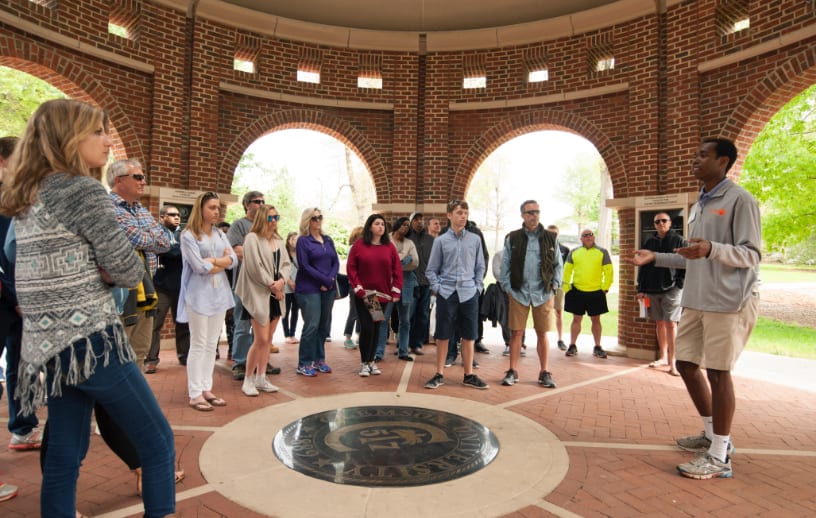 Self-Guided Virtual Tours
Get a feel for campus by taking a self-guided virtual tour. 360-degree imagery enables you to picture yourself in academic buildings, on the shore of Lake Hartwell, at the gates of Memorial Stadium and more. As you explore new locations, you can click on icons to learn about each spot.
Academics Virtual Tour
Campus Life Virtual Tour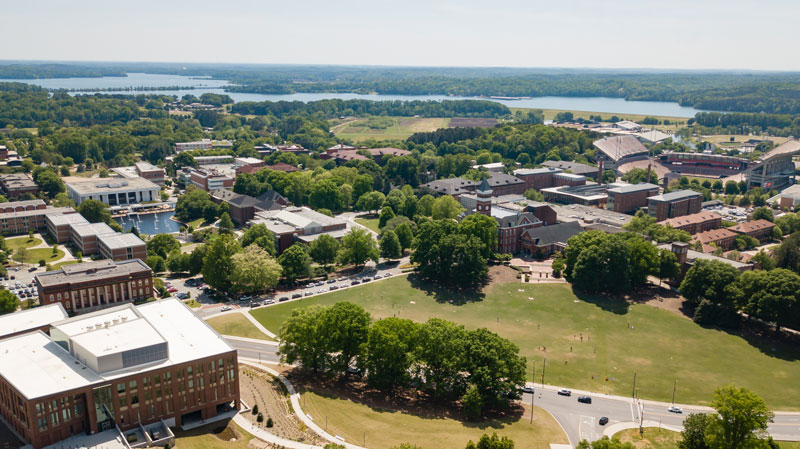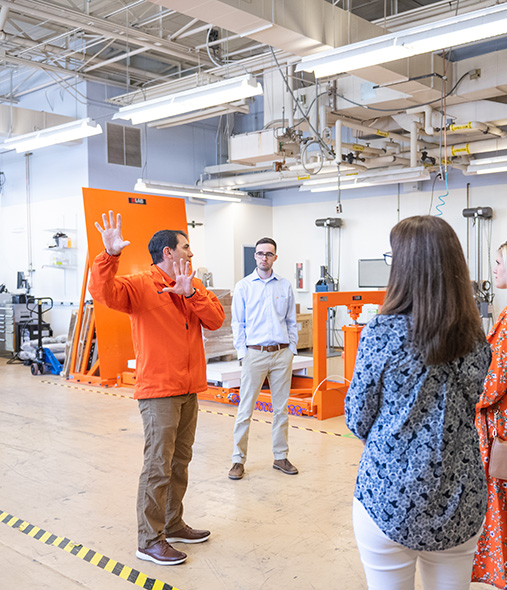 Meet With an Academic Unit
Many departments offer information sessions and facility tours for prospective students. Visitors can see which departments are hosting sessions or tours by visiting their websites. Most departmental tours and information sessions are conducted Monday-Friday.
Departmental Tours
Group Tours
Groups tours are available for high school-aged groups with 10-60 students who would like a guided tour of campus. For information on a group tour, visit admissions.clemson.edu/portal/grouptour.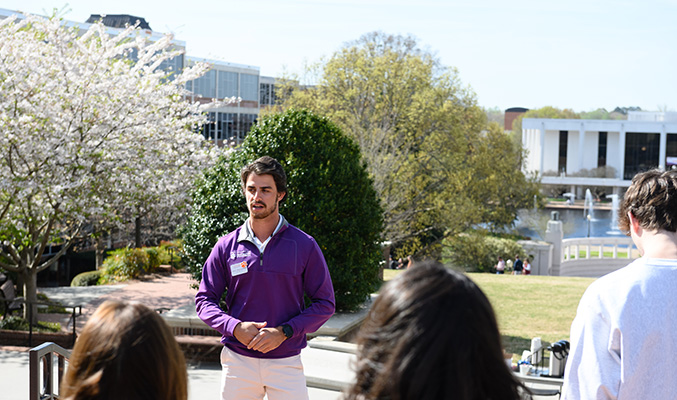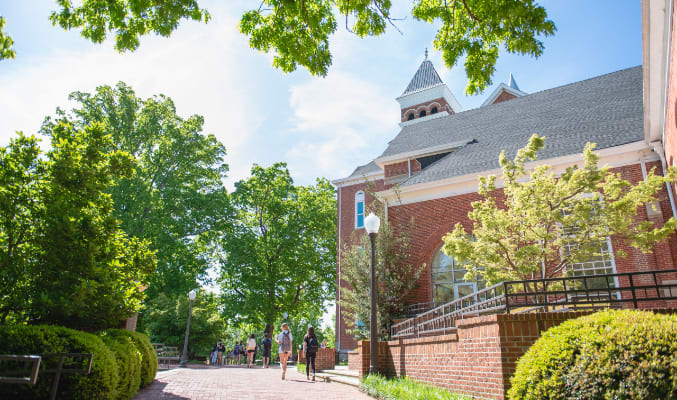 Accessibility
Clemson University strives to provide equitable access and accommodations for people with disabilities. To request accommodations for a campus visit or tour, please contact the Visitors Center at 864-656-2287 at least two weeks before your visit. To learn more about accessibility resources available on campus, please visit the Accessibility Portal.
Contact the Visitors Center
Visitors Center staff are happy to answer any questions related to tours, visitor parking and accommodations. The Visitors Center can be contacted by phone at 864-656-4789 or by email at visit@admission.clemson.edu.