Clemson University Tuition and Scholarship Information
Undergraduate Tuition and Fees
South Carolina Resident

(per year)
Tuition and fees*

$15,554

Room and board

$12,872 (approximate)

Books, course materials and supplies

$1,436 (approximate)
---
Non-South Carolina Resident

(per year)
Tuition and fees*

$39,498

Room and board

$12,872 (approximate)

Books, course materials and supplies

$1,436 (approximate)
---
Other Estimated Expenses
Personal expenses/
transportation expenses

$5,410

Estimated computer cost**

$1,884
---
*Assumes health and other mandatory fees (required for all full-time students) and average lab fees. Major enrichment fees apply to some majors and can range up to $2,500.
**All students are required to own a laptop computer. For details, visit clemson.edu/laptop.
All figures are for the 2023-2024 academic year and are subject to change.
Calculate Your Cost
Tuition & Fees Calculator
Use this calculator if you know or can estimate:
Your intended major at Clemson.
The residence hall and meal plan you would like.
Scholarships and aid you plan to receive each semester.
Net Price Calculator
This estimate is only valid for entering freshmen. Use this calculator if you want to:
Estimate your Expected Family Contribution (EFC).
Estimate your grants and scholarships.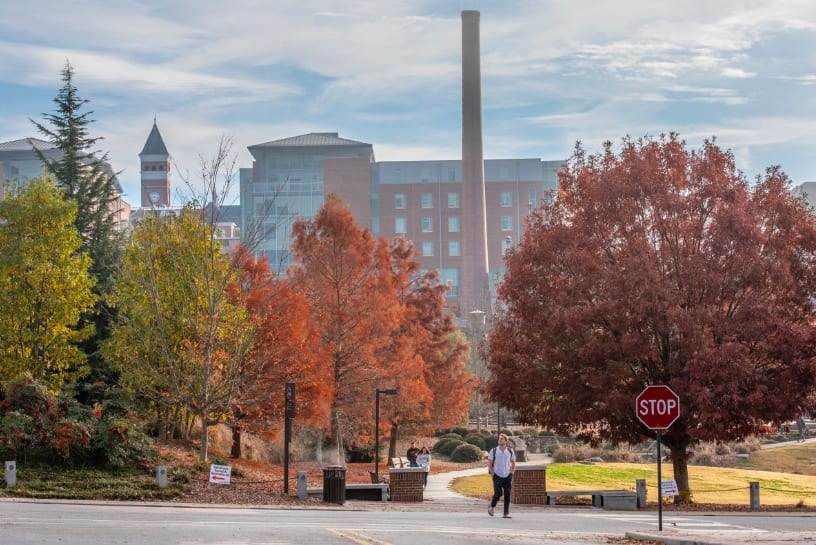 Scholarships
The Office of Admissions reviews each applicant for scholarship eligibility. No additional scholarship application is required. High school performance, test scores (optional) and financial need are all considered when awarding scholarships. Students who do not submit test scores will still be considered for merit scholarships. Incoming first-year students must apply for admission and submit supporting materials by January 3 for scholarship consideration. Merit scholarship packages are communicated to students in the spring. For more information, visit Student Financial Aid.
State and Federal Need-Based Aid
To be eligible for federal and state need-based aid, students need to fill out the FAFSA located at fafsa.gov by March 1. Students should start the financial aid process before the academic year in which they need assistance.
South Carolina State Scholarships
No separate application is required for the South Carolina LIFE Scholarship. Palmetto Fellows Scholarship applications are available through each high school in the state.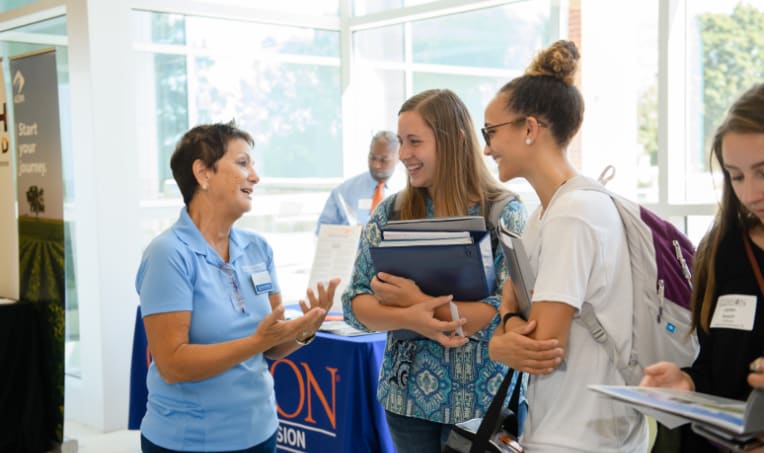 Student Employment
Federal Work-Study
The Federal Work-Study Program provides jobs for undergraduate and graduate students who have established financial need through the submission of the FAFSA.
Part-time Employment
On- and off-campus jobs can be found through Clemson JobLink, which connects students with employers who are directly seeking Clemson students.
Co-op and Internships
Clemson's unique University Professional Co-op and Internship (UPIC) program provides over 900 paid, on-campus internships for undergraduate students. The Michelin Career Center also facilitates off-campus internships and co-op opportunities for students.
Residency
Clemson makes a residency decision based on South Carolina state laws and regulations. The University is required to independently verify that all students meet these regulations to qualify for in-state tuition.
If residency is brought into question, please visit the Residency Classification website for more information and instructions for the residency application process.
Reasons Residency is Questioned
The residency portion of the application for admission was left blank, or it was indicated that the applicant is not a South Carolina resident.
The date in which an applicant became a South Carolina resident was not provided on the application for admission.
The applicant has been in South Carolina for three years or less. Anyone who has lived in South Carolina for less than four years must go through the residency process.
An out-of-state address, out-of-state high school or out-of-state college was listed on the application for admission.
The applicant is not a United States citizen.