Applying to Clemson as a Veteran
You are a veteran if you have served our nation in the United States armed forces. We appreciate your service and offer a variety of programs to assist you, both in the application process and throughout your time at Clemson.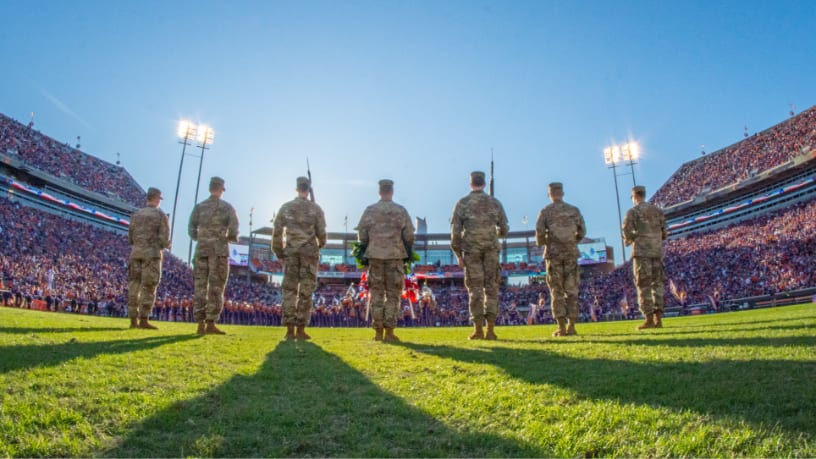 Have you completed college-level courses at another institution?
If any college credit you have earned was completed prior to high school graduation, you will apply to Clemson as a first-year student. Find more information about deadlines, requirements and processes for applying to Clemson as a first-year student below.
APPLY AS A FIRST-YEAR STUDENT
Veteran Transfer Information
If you have completed college-level coursework at another institution after high school graduation, you will apply to Clemson as a transfer student.
Transfer applications are reviewed on a rolling basis as they become complete, and admission is closed when all classroom space has been committed.
Veterans who have completed courses at another institution or while in service can improve their chances for admission to Clemson by completing the following steps.
Complete 18 transferable credit hours of college study (after high school graduation).
Earn a 3.0 GPA on a 4.0 scale.
Complete freshman-level courses in English, science and mathematics for your intended major at Clemson.
Remain in good standing and eligible to return to the institution you attended last.
To learn more about transferring credit to Clemson, please visit the Transfer Course Equivalency List. If your course does not appear in the list, then it will be evaluated by Admissions upon receipt of your application.
Clemson University does not automatically accept ACE or Military Training Credit, but there are ways to request an evaluation of these courses for potential transfer credit after enrollment. Discuss your options with your academic adviser and Enrolled Student Services.
APPLY AS A TRANSFER STUDENT
Veterans Applying to Graduate School
If you are a veteran, or if you're currently serving in any branch of the United States armed forces, we invite you to apply to the Clemson University graduate program of your choice with no application fee. To request your graduate application fee waiver, check "Yes" to the U.S. armed forces question on page two of the application. On page eight, request the fee waiver and upload one of the requested documents, then await waiver approval from Clemson University Graduate Admissions.
Explore Graduate Programs
Apply to Clemson University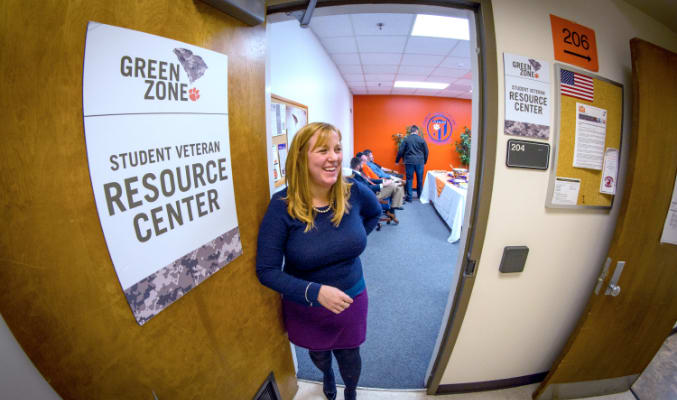 Additional Resources for Veterans
Find required forms, education assistance programs and important information pertaining to your academic career at Clemson by visiting the registrar.
Connect with other student veterans, research scholarships and more at Clemson Military and Veteran Engagement.
Veteran Cross-Cultural Awareness Credit
If you were stationed or deployed outside the United States, you may be able to fulfill the General Education Cross-Cultural Awareness course requirement through the IS 1010 course. Consult with your academic adviser and/or the Office of Global Engagement about this option.