Contact Clemson University Admissions
Ready to begin a conversation about your future at Clemson? Contact the Office of Admissions to speak with an admissions counselor today.
CONNECT WITH ADMISSIONS
Virtual Office Hours
Join undergraduate admissions counselors for virtual office hours on Zoom. Counselors will be available from 1:30 p.m. to 3 p.m. Monday-Friday on the Zoom platform.
Join The Zoom Meeting
More information on campus visits can be found at the Clemson Visitors Center.
Clemson Visitors Center
Live Chat
Undergraduate admissions counselors are available via live chat Monday-Friday, 10:30 a.m.-noon and 1:30-3 p.m. Begin a conversation by clicking on the chat icon (available during live hours).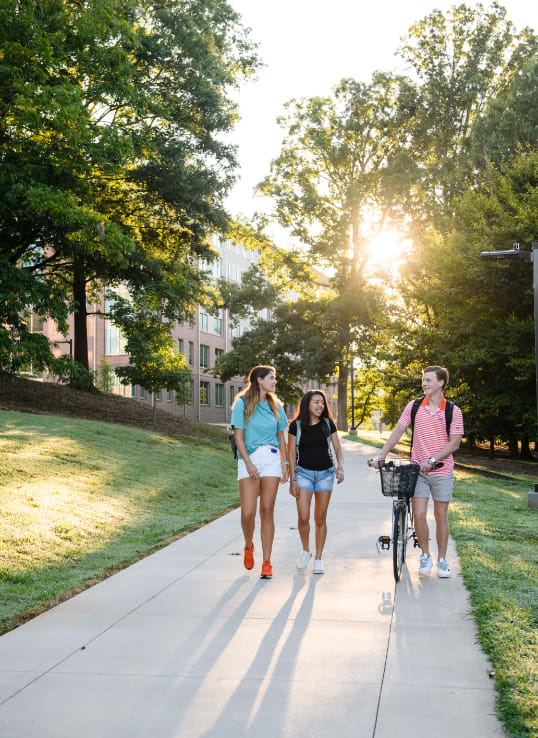 Use our Virtual Advisor Tool
Ask real questions like "What are your majors?" or "How is the weather?"
Mail Admissions Materials
Office of Undergraduate Admissions
Clemson University
105 Sikes Hall
Box 345124
Clemson, SC 29634-5124
Meet Our Counselors
As you navigate the admissions process, we encourage you to connect with a Clemson admissions counselor! Here you'll find all of our admissions counselors and their contact information. You're welcome to reach out to any Clemson admissions counselor, or filter by state to find the counselor assigned to your area.