Academic Programs Create Professional Opportunities at Clemson
Clemson students enter degree programs that connect their personal goals with professional opportunities. Through superior academic programming, they are able to gain mentors, experience work in their area of interest, travel, conduct research and graduate with distinction.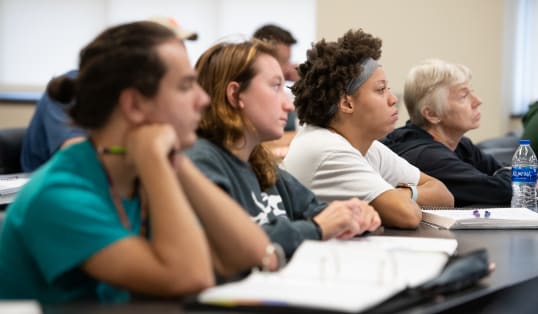 Undergraduate Student Opportunities
Every Clemson student walks away from campus with more than a degree. Through rigorous academic curriculum and excellent academic support, Clemson students master the concepts they need to understand and gain the skills required to enter 21st-century workplaces and communities successfully.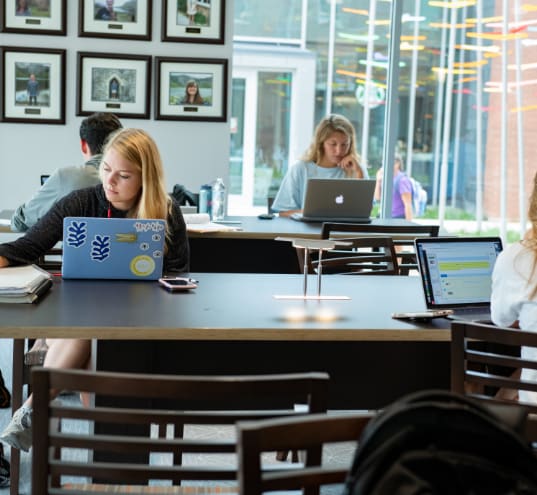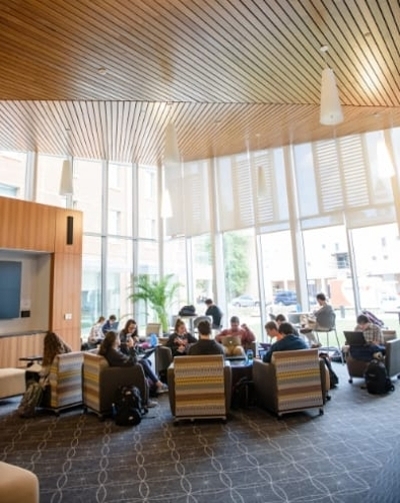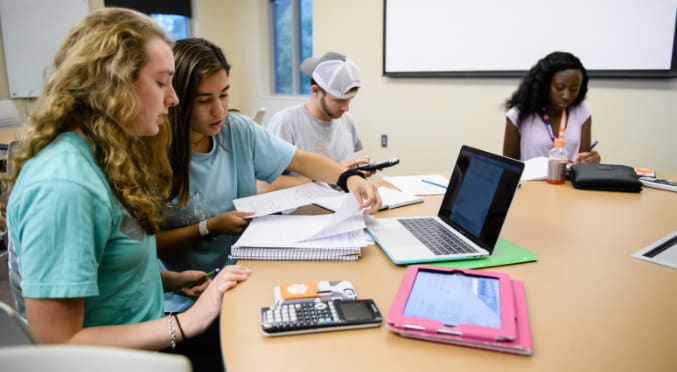 Utilize the Academic Success Center
No Clemson student completes the academic journey alone. Discover a team of tutors, Peer-Assisted Learning (PAL) leaders and staff who are ready to help Clemson students master challenging concepts and plan for success at the Academic Success Center.
Graduate Student Opportunities
GRAD 360°
A leading professional development program, GRAD 360° provides Clemson graduate students with individualized mentorship, access to exclusive programs to develop their skills and the ability to track their growth through an online portfolio.
Three Minute Thesis
Competing in Three Minute Thesis incentivizes Clemson graduate students to perfect their research communication, earn monetary rewards and represent the University at the Conference of Southern Graduate Schools SMT competition.
Online Education
Professionals can advance their careers by completing a master's degree, doctorate or certificate program through online education with Clemson. Cutting-edge technology enables participants in online programs to meet the high standard required of all Clemson students while balancing professional and personal responsibilities.