Lynn Abdouni, Ph.D.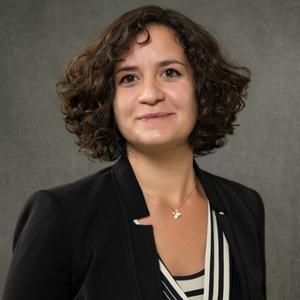 Lecturer, Landscape Architecture
Contact
School of Architecture
Office: Lee 3-124
Email: labdoun@clemson.edu

Education
Ph.D. in Environmental Design and Planning, The University of Georgia (2022); Master of Landscape Design & Development, Chatham University (2013); Bachelor of Fine Arts in Graphic Design, American University of Beirut (2009)
Research Interests
Landscape ecology, Infrastructural ecology, Urban morphology, Informal architecture, GIS, Remote sensing Cartography, Science communication, Participatory design.
Lynn Abdouni joined the Clemson landscape architecture faculty in Fall 2021. She holds a BFA in graphic design from the American University of Beirut, Lebanon (2009), a master's in landscape design and Development from Chatham University (2013), and a Ph.D. in Environmental Design and Planning from the University of Georgia's College of Environment and Design (2022), where she taught design and graphic representation courses on the graduate and undergraduate levels, earning the Excellence in Teaching Award in 2021. She worked as a publication designer for Information International, a research firm based in Beirut, and as a community gardens coordinator at the Western Pennsylvania Conservancy. Lynn's research focuses on mapping the morphology of the vernacular and informal built environment. She pays specific attention to peri-urban and rural towns with infrastructural challenges (energy and transportation) in the Middle East and the U.S. Southeast. Her methods of choice largely fall under satellite imagery analysis and geographic information systems (GIS).
College of Architecture, Arts and Humanities
College of Architecture, Arts and Humanities | 108 Strode Tower, Clemson, SC 29634