Design. Revolutionize.
Materials scientists and engineers design, develop and produce traditional and advanced materials for diverse applications in many industries. The broad career responsibilities require competence in science, engineering, math, and the social sciences. The curriculum develops skills in problem-solving, engineering analysis and design, as well as communication. The Department builds in students a broad foundation in the science & engineering of materials, preparing students for careers in industry and graduate school.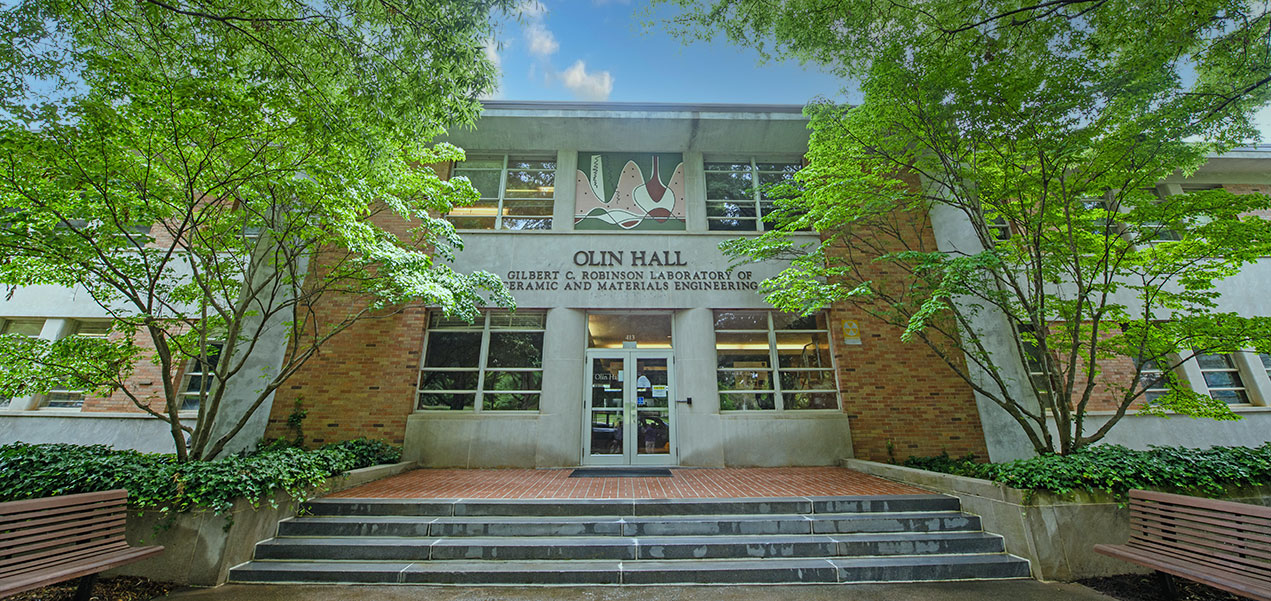 The College of Engineering, Computing & Applied Sciences is offering virtual online information sessions with the ability to attend a major-specific breakout session afterward.
---
Open PH.D. Positions
The Department of Materials Science and Engineering at Clemson University invites applications for five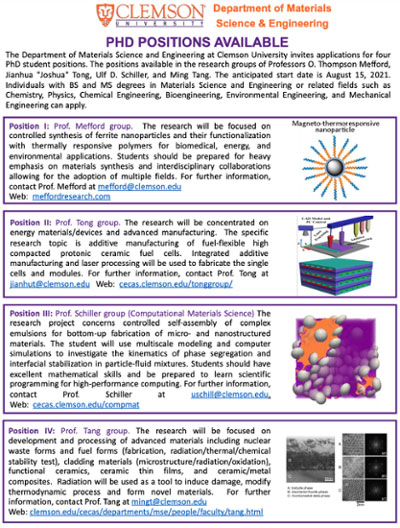 Ph.D. student positions. The positions are available in the research groups of Professors O. Thompson Mefford, Jianhua "Joshua" Tong, Ulf d. Schiller, Ming Tang, and Kai He.  The anticipated start date is August 16th 2022.  Individuals with B.S. degrees in Materials Science & Engineering or related fields such as Chemsitry, Physics, Chemical Engineering, and Mechanical Engineering can apply.  VIEW DETAILS
Find Your Path
Our programs allow students to explore the building blocks of all materials through hands-on research. Discover More.
---
---
Events Schedule
---
Quick Links