Pauline De Tholozany, Ph.D.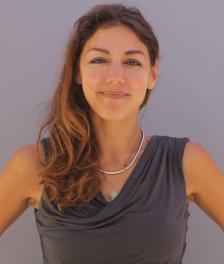 Associate Professor of French
Contact
Department of Languages
Office: 512 Strode
Website: http://pdetholozany.weebly.com
Email: pdethol@clemson.edu

Education
Ph.D., Brown University (2011); Masters of Arts, Brown University (2008)
Pauline de Tholozany specializes in 19th-century French Literature and culture. She is particularly interested in the history of civility and social customs during this period. Her first book, L'école de la maladresse (Paris: Honoré Champion, 2017), is a history of clumsiness in the 18th and 19th centuries. It seeks to understand why clumsiness came to be viewed as a sign of sincerity and/or originality in the 19th century.

Professor de Tholozany is now working on a new book-length project on the history of impatience. How are patience and impatience gendered concepts? How and why have calls for patience been used by those who wished to resist social change? And could we imagine ways to define impatience without pitting it against patience? Those are some of the questions that this book will seek to approach.

At Clemson, Professor de Tholozany teaches intermediate language courses as well as classes on 18th- and 19th-century French Literature. In the Spring of 2018, she will also teach an Honors course on the notion of adventure.
Selected Professional Works
Books (Published)
L'Ecole de la maladresse : de J.-J. Rousseau à J.J. Grandville, XVIIIe-XIXe siècle. Paris : Honoré Champion (September 2017).
https://www.honorechampion.com/fr/champion/10498-book-08533552-9782745335524.html
Journal Articles & Book Chapters (Published)
De Tholozany. How to be an Impatient Woman: Patience and Impatience in Indiana and Consuelo," George Sand Studies, vols. 37–38, 2018–2019. Hofstra University Press, 2019, pp.57-73.
"Teaching Les Misérables in a course on Childhood." MLA Approaches to Teaching Les Misérables, eds Michal Ginsburg and Brad Stephens, Forthcoming (2017).
"Fromentin on Cactus Grandiflora: the Aesthetics of Ecology in Une Année dans le Sahel." L'Esprit Créateur, Johns Hopkins University Press, Forthcoming (Spring 2017).
"Del francés al español : sobre dos poemas de José Maria de Heredia." INTI, Revista de Literatura Hispànica, N. 83, p. 110-118, Spring 2016.
"Panoramic Distraction(s) : Entertainers and Entertained in Nineteenth-century Paris." Nineteenth-Century Contexts. Boston, MA/Oxfordshire, UK: Routledge/Taylor and Francis, Fall 2013.
"Chronicles of Clumsiness: Hyperopic flâneurs and Myopic Bourgeois in the Streets of Paris." Dix-Neuf. Leeds: Society of dix-neuviémistes, Spring 2012.
"Revolutionizing the Fossilized: Balzac and Janin's Naturalist Discourse in Les Français peints par eux-mêmes." Nineteenth-Century French Studies. Lincoln, NE: University of Nebraska Press, Fall 2012.
College of Architecture, Arts and Humanities
College of Architecture, Arts and Humanities | 108 Strode Tower, Clemson, SC 29634