David Lee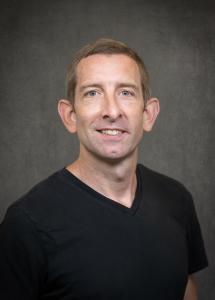 Associate Professor of Architecture
Contact
School of Architecture
Office: Lee 3-102
Website: http://www.clemson.edu/academics/programs/creative-inquiry/projects/current-projects.html?details=39
Email: dlee2@clemson.edu

Education
M.Arch., Columbia University; B.Arch., UNC-Charlotte
Dave Lee is Associate Professor of Architecture and has been teaching at Clemson since 2005. His research involves Design + Computation with emphasis on the role of computational design thinking in beginning design as well as the use of analog computing as a precursor to digital procedures.
In 2010 he began the New York City summer design program as an extension of the School of Architecture's fluid campus. He also leads an undergraduate research titled Computational Design Group within Clemson's Creative Inquiry program. To learn more about these programs, follow the links below.
Prior to teaching, he practiced architecture at several offices including NOX, an internationally acclaimed art+architecture office based in Rotterdam, The Netherlands.
College of Architecture, Arts and Humanities
College of Architecture, Arts and Humanities | 108 Strode Tower, Clemson, SC 29634