B.D. Wortham-Galvin, Ph.D.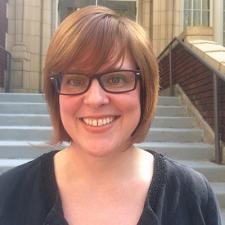 Director, Master of Resilient Urban Design Program / Associate Professor
Contact
School of Architecture
Office: 701 East Bay St., Suite 202, Charleston, SC 29403
Phone: 843-730-5262

Education
Ph.D., Massachusetts Institute of Technology; M.Arch, University of Maryland; M.S. Historic Preservation, University of Pennsylvania
Dr. B.D. Wortham-Galvin is Director of the Master of Resilient Urban Design program and Associate Professor in the School of Architecture, Clemson University. Her research focuses on how theories of cultural sustainability and the everyday can be applied to the design and stewardship of an adaptable built environment with a particular focus on how tactics can become strategies and on those people and places left out of traditional design and development decisions. She works with local and national communities on issues of equity and resilience in managing change in rural, suburban, and urban places; and the Daily Journal of Commerce name her one of Oregon's Women of Vision for 2015 based on this work. This type of resilient community-based focus won the 2009 Outstanding Project of the Year Award from the Chesapeake County Heritage Area Program for work on Maryland's Eastern Shore by her former non-profit Urban Dialogues. In addition, as a member of the Maryland Urban Research Studio, she helped lead the team in their award winning, invited, competition entry "Ground/Works" for The History's Channel's, The City of the Future Challenge. She has been published in journals such as Footprint, Architecture and Culture, Places, JAE, Powerlines, GAM, Dialectic, International Journal of Interior Architecture, and fishwrap. She led students in a design-build to create downtown Portland's first public parklet as well as an NEA Artworks funded tactical design-build: the Pop Up Porch. She is also the lead editor of the book series, Sustainable Solutions (Greenleaf 2016).
Dr. Wortham-Galvin teaches on a wide variety of subjects including urban, cultural and architectural history and theory, the everyday American built environment, and a variety of studios with a focus on community based design, urban design, design-build and adaptive reuse. She has received teaching, mentor and fellowship awards to include being named a Fellow to the National Society of Collegiate Scholarship, a Fellow for the Institute of Small Town Studies, cited in Who's Who in Teaching, awarded the Martin Fellow for Sustainability and the Alpha Rho Chi Medal, and recently selected as one of five courses for the 2030 Curriculum Project that honors innovative models for transforming the way sustainable design is taught.
College of Architecture, Arts and Humanities
College of Architecture, Arts and Humanities | 108 Strode Tower, Clemson, SC 29634