Winifred Elysse Newman, Ph.D.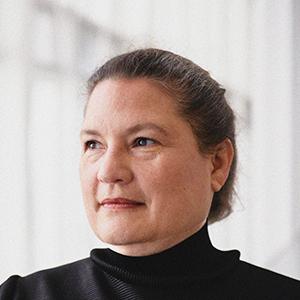 Associate Dean for Research and Faculty Affairs; Homer Curtis Mickel and Leola Carter Mickel Professor of Architecture, Director of CU-iMSE
Contact
CAAH Office of the Dean
Office: Lee 1-118
Phone: 864-656-3077
Website: https://www.clemson.edu/centers-institutes/cuimse/;
Email: elyssen@clemson.edu

Education
Ph.D., Harvard University (2010); Master of Philosophy, Harvard University (2008); Master of Architecture, Harvard University (1998)
Research Interests
Neuroscience and Architecture, Interactive/Adaptive Environments, Cognitive Disabilities, Data Visualization and Mapping, STEM Education, Neuroaesthetics, History of Technology and Science
Dr. Winifred Elysse Newman is the Mickel Professor of Architecture at Clemson University and the Associate Dean for Research and Academic Affairs. She also serves as Director of the Institute for Intelligent Materials, Systems and Environments (CU-iMSE), promoting digital and human-machine hybrid solutions as a paradigm shift in the design and occupation of the built environment. Dr. Newman concentrates on spatial perception in architecture, ecological psychology, and neuroaesthetics with active research in neuroscience and architecture, data visualization, mapping, STEM learning environments, and histories of technology and science. Dr. Newman is the Executive Editor of the Journal for Technology, Architecture, and Design. Recent publications include Data Visualization for Design Thinking: Applied Mapping.
Professional/Research Links
www.linkedin.com/in/winifredenewman;
https://rb.gy/tf9byp;
winifredenewman.com;
appliedmapping.net;
neuroarchitecture.net
College of Architecture, Arts and Humanities
College of Architecture, Arts and Humanities | 108 Strode Tower, Clemson, SC 29634