Kenneth Tuite, Ph.D.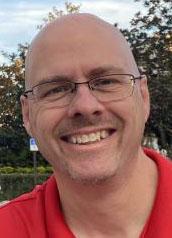 Lecturer
Contact
Department of Languages
Office: 361 Humanities Hall
Email: ktuite@clemson.edu

Education
Ph.D Classics, University of Texas at Austin
Dr. Tuite has a Ph.D. in Classics from the University of Texas at Austin. He taught at the University of Maryland College Park and has worked as a freelance writer. As a Regular Member of the American School of Classical Studies in Athens and the American Numismatic Society, he developed expertise in material culture. Dr. Tuite is currently working on his own translation of Greek and Roman love poetry to make this genre more accessible to college students.
College of Architecture, Arts and Humanities
College of Architecture, Arts and Humanities | 108 Strode Tower, Clemson, SC 29634