Dan Ford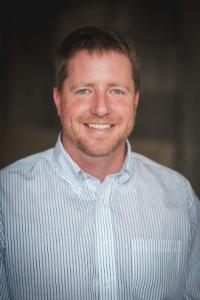 Lecturer
Contact
Nieri Department of Construction, Development and Planning
Email: dford2@clemson.edu

Education
MLA in Urban Design, Harvard University Graduate School of Design (2000); BLA, The Pennsylvania State University (1998)
Courses
Placemaking for the Built Environment
Dan Ford has been a strategic land planner and design practitioner for over 20 years, specializing in master planning, urban design, site design and community development. Dan offers clients pin-point project management, strong organizational leadership, sound decision making, and excellent communication skills. He received a Bachelor of Landscape Architecture with honors from The Pennsylvania State University and then furthered his studies at Harvard University's Graduate School of Design, receiving a Masters of Landscape Architecture in Urban Design – focusing on urban design and development.
Currently Dan is Senior Vice President of Planning and Design at BWD – a consulting firm based in Greenville, SC that provides expertise in the design of memorable places; from urban plazas and neighborhood streets to beach resorts, mountain and golf resorts. At BWD, Dan provides leadership on all community planning, development and urban design efforts with strategic design thinking and solid project management for both public and private clients. Dan offers his clients strong guiding principles when navigating projects with varying levels of complexity. He brings a breadth of experience in projects involving multiple stake holders, executable design solution on complex land parcels and a diverse range of projects throughout the U.S.
Prior to joining BWD, Dan served in the role of Adjunct Professor at Clemson University. Teaching in the School of Planning, Development, Preservation and Landscape Architecture, Dan both lectured, led and advised graduate students through research methods, key issues in design, thesis projects, and a form-base design and development understanding. In addition to his teaching responsibilities, Dan partnered with ILK Alliance LLC to create a collaborative and multidisciplinary design and planning group focused throughout the Southeastern lowland and mountains.
From 2005-2011, Dan was a Development Manager at DPS Development; a premier developer of residential sporting club communities. There, he was responsible for the visioning, planning, design, and execution of each project. He also was active in marketing the firm's vision and commitment to preserving the environmental integrity and distinctive character of each of the DPS' communities, including The Greenbrier Sporting Club in West Virginia, Turks & Caicos Sporting Club at Ambergris Cay in the British West Indies, and the Snake River Sporting Club in Jackson, Wyoming. At DPS, Dan participated in the successful planning of more than 5,800 acres of environmentally sensitive properties that resulted in over 5,000 acres preserved as open space and nature preserve for generations to enjoy.
He began his career with Design Workshop in Denver, CO – a leading landscape architecture firm that provides landscape architecture, urban design and strategic services to clients in North America and throughout the world. During his tenure at Design Workshop, Dan quickly rose through the ranks of leadership while helping grow a sustainable and successful Denver office. Dan contributed to the firm's authoring of Project Design and Sustainability Guidelines that ensured the successful management and operational viability of projects throughout the Rocky Mountain West. In 2003, Dan's work on the Sustainability and Design Guidelines along with overseeing the complex 60-acre urban infill and redevelopment efforts for the city of Las Vegas was recognized with an honor award from the American Society of Landscape Architects.
College of Architecture, Arts and Humanities
College of Architecture, Arts and Humanities | 108 Strode Tower, Clemson, SC 29634