Dina Battisto, Ph.D.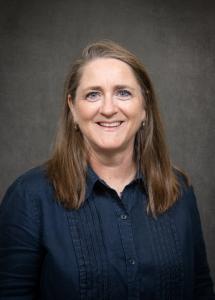 Associate Professor of Architecture
Contact
School of Architecture
Office: Lee 2-138
Phone: 864-656-3900
Email: dbattis@clemson.edu

Education
Ph.D., University of Michigan; M.Arch., Clemson University; B.Arch., University of Tennessee - Knoxville
Dina Battisto is Associate Professor in the School of Architecture and also leads the Built Environment and Health Concentration in the interdisciplinary Planning, Design and Built Environment Ph.D. Program in the College of Architecture, Arts and Humanities. She earned a B.Arch from the University of Tennessee, a M.Arch from Clemson University, and M.S. and Ph.D. degrees from the University of Michigan. Her primary research areas include healthcare facility design, facility performance evaluations, sustainable design and aging in place. Since 2005, Dr. Battisto has been awarded as principal investigator over $1 million dollars of externally sponsored research. She is highly recruited for national and international conferences, actively publishes in scholarly journals and has won multiple national healthcare design awards. Dr. Battisto also serves as the Chair of the AIA?s Academy of Architecture for Health Foundation Grants Committee. In 2008, she was peer-nominated and selected by HEALTHCARE DESIGN Magazine as one of the top twenty in the nation advancing the future of healthcare design.
College of Architecture, Arts and Humanities
College of Architecture, Arts and Humanities | 108 Strode Tower, Clemson, SC 29634