Lyndsey Deaton, Ph.D.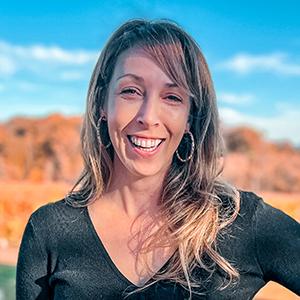 Assistant Professor
Contact
School of Architecture
Office: Lee 2 - 143
Email: ldeaton@clemson.edu

Education
Ph.D., University of Oregon (2021); M. Building Science Construction, Auburn University (2011); B.S. Architecture, Georgia Institute of Technology (2007)
Research Interests
policy, urban design, community health
Lyndsey Deaton, PhD, RA, AICP, PMP, LEED GA is a licensed architect and certified planner with projects across the United States, the Middle East, Asia, and Africa. She is an Assistant Professor in the School of Architecture at Clemson University where she teaches and conduct research in the Architecture + Health Graduate Program. Her work investigates and challenges concepts of health across a wide range of venues from the design of healthcare facilities to the role of equitable planning participation in community health. In the past 15 years, she has worked on 20+ architecture projects and 70+ master/urban planning projects. Her sustainable designs have been featured in Architect Magazine (2011) and received 23 awards including the Lafarge Holcim Award for Sustainable Construction (2012), the American Planning Association's Outstanding Collaborative Planning Project (2016), the Mayor's Choice Award, City of Eugene (2017). She currently practices as a Senior Architect and Planner with The Urban Collaborative. The Georgia Tech Alumni Association named Dr. Deaton one of 40 under 40 for "significant contributions in their field at an early age." Dr. Deaton is focused on urban design impact to community health, especially for vulnerable groups. In 2021, the University of Oregon awarded her a Doctor of Philosophy in Architecture for No Place to Play? Studies of How Adolescents Use Public Space in Dispossessed Communities. Her research has received the Julie and Roxy Dixon Fellowship (2017) and the Ryoichi Sasakawa Young Leaders Fellowship (2019). As a peer-reviewed measure of significance, her dissertation work with adolescents received the Environmental Design Research Association's Great Places Award for Research (2021) and the Architecture Research Center's Consortium King Medal for Research Excellence (2020). Her most recent publications include the chapters "Dispossession, Adolescence, and the Missing Public Spaces of Hyderabad, India" in The Routledge Handbook of Diverse Childhoods and the Environmental Experience (Exp. 2023) and "The Hidden Public Spaces of Dispossessed Communities: Adolescents' Perspectives from Hyderabad, India and Manila, Philippines" in Growing Up in Cities of the Twenty-First Century: A Global Study with Young People and Their Urban Environment (Exp. 2023), as well as "Freedman's Town versus Frenchtown: A Spatial History of Black Settlements in Houston, TX" in Traditional Dwellings and Settlements Review (Spring 2020).
College of Architecture, Arts and Humanities
College of Architecture, Arts and Humanities | 108 Strode Tower, Clemson, SC 29634