College of Architecture, Arts and Humanities
Studio Work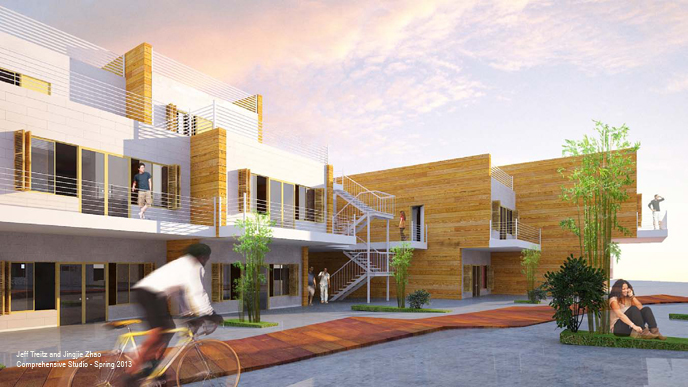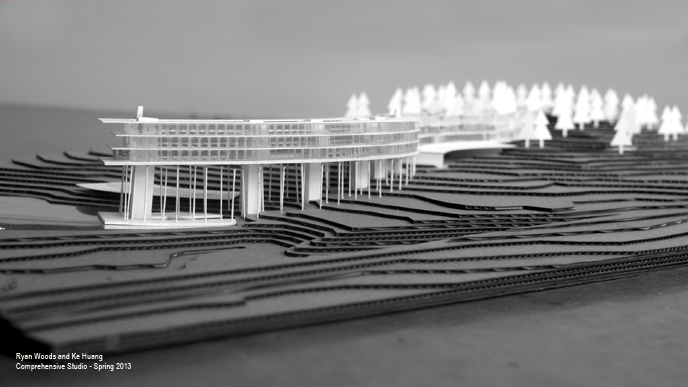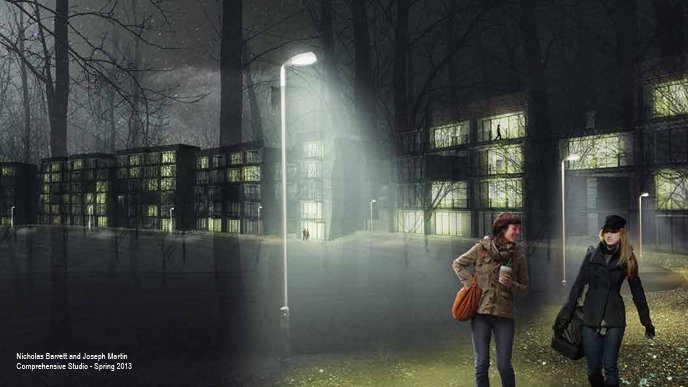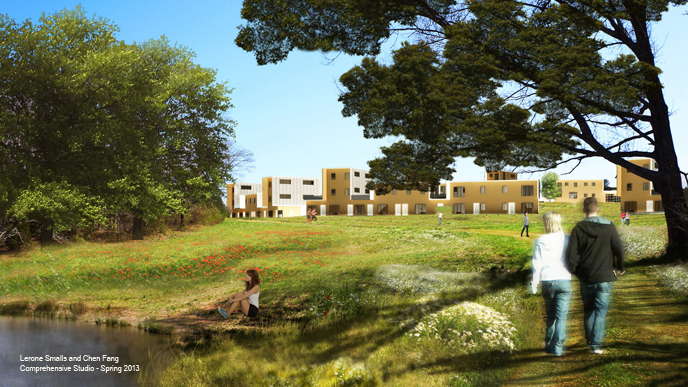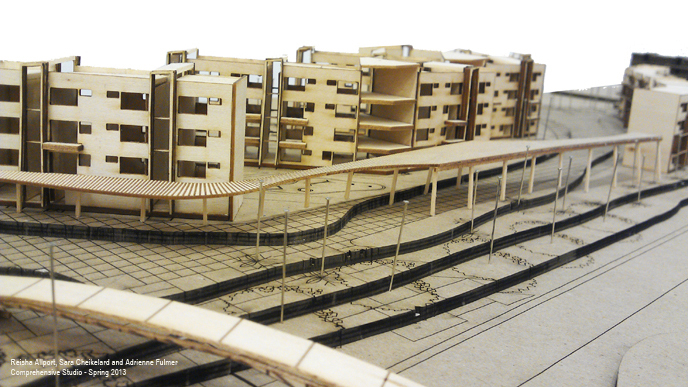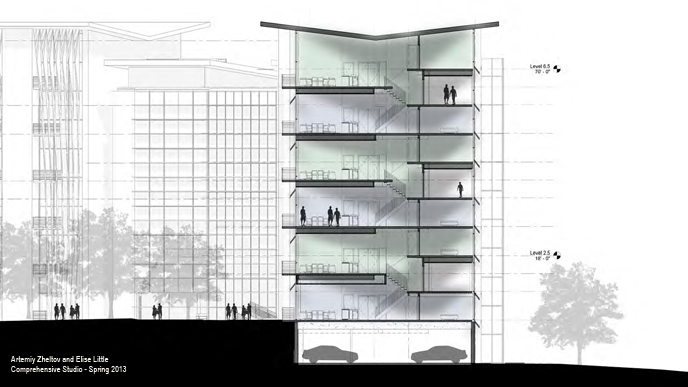 Comprehensive Studio - Spring 2013
Comprehensive Studio is the culminating studio of Clemson's graduate architecture program. The Spring 2013 semester of this studio took on the challenge of designing University housing for graduate students, married students, and other alternative populations. Additionally, students have proposed mixed uses for their sites which address needs of the University community and are complimentary to the housing program. Each design utilizes Cross Laminated Timber as a structural material, a sustainable yet currently underutilized material in America.
Studio Faculty
Ulrike Heine
Ufuk Ersoy, PhD
Dustin Albright

Collaborators
Dr. Scott Schiff, Professor of Civil Engineering
Jon Brent, student of Civil Engineering
Graham Montgomery, student of Civil Engineering
Brian Turner, student of Civil Engineering
Industry Partners
Crawford Murphy of CLT USA
Campus Partners
Gary Gaulin, Associate Director of Sustainability for University Housing
Project Portfolios
| | |
| --- | --- |
| LIVEWELL - Chris Paris and Sam Pruitt | SEED - Lauren Boulier and Laura Boykin |
| Treaty Oak - Nicholas Barrett and Joseph Martin | Fulcrum-Reisha Allport, Sara Cheikelard, Adrienne Fulmer |
| Interactive Hybrid - Lerone Smalls and Chen Fang | Bridgescape - Ryan Woods and Ke Huang |
| The Link - Artemiy Zheltov and Elise Little | Spectrum - Lindsay Yarborough and Julie Knorr |
| The Stacks - Jeff Treitz and Jingjie Zhao | Knot - Joshua Atria and Minji Kim |
Studio Archives
Faculty and students are encouraged to submit projects to this gallery. View submission guidelines here.