Wells Fargo Offers a Clemson Debit Card
If you are seeking to expand your banking options, Wells Fargo Bank now offers a Clemson Debit Card as part of its Wells Fargo Campus Card program, available to current students, faculty and staff and accepted anywhere VISA cards are accepted.
Visit the Wells Fargo Service Center on the first floor of the Hendrix Student Center for an application and more information.
If you have a TigerOne Card currently linked to a Wells Fargo checking account, you may continue to use that card for banking access until your card expires. If your linked TigerOne Card is lost or stolen, please report it immediately to Wells Fargo. To maintain access to your linked accounts and continue to enjoy special benefits for eligible linked checking accounts, please see a Wells Fargo Banker to request the new Clemson Debit Card. For more information, visit the Wells Fargo Service Center located on the first floor of the Hendrix Student Center.
The Department of Education's Cash Management regulations 34 CFR 668.164(d)(4)(i)(B)(2), require institutions participating in T2 (Campus Card) arrangements to list and identify the major features and commonly assessed fees as well as a URL for the terms and conditions of each financial account offered under the arrangement.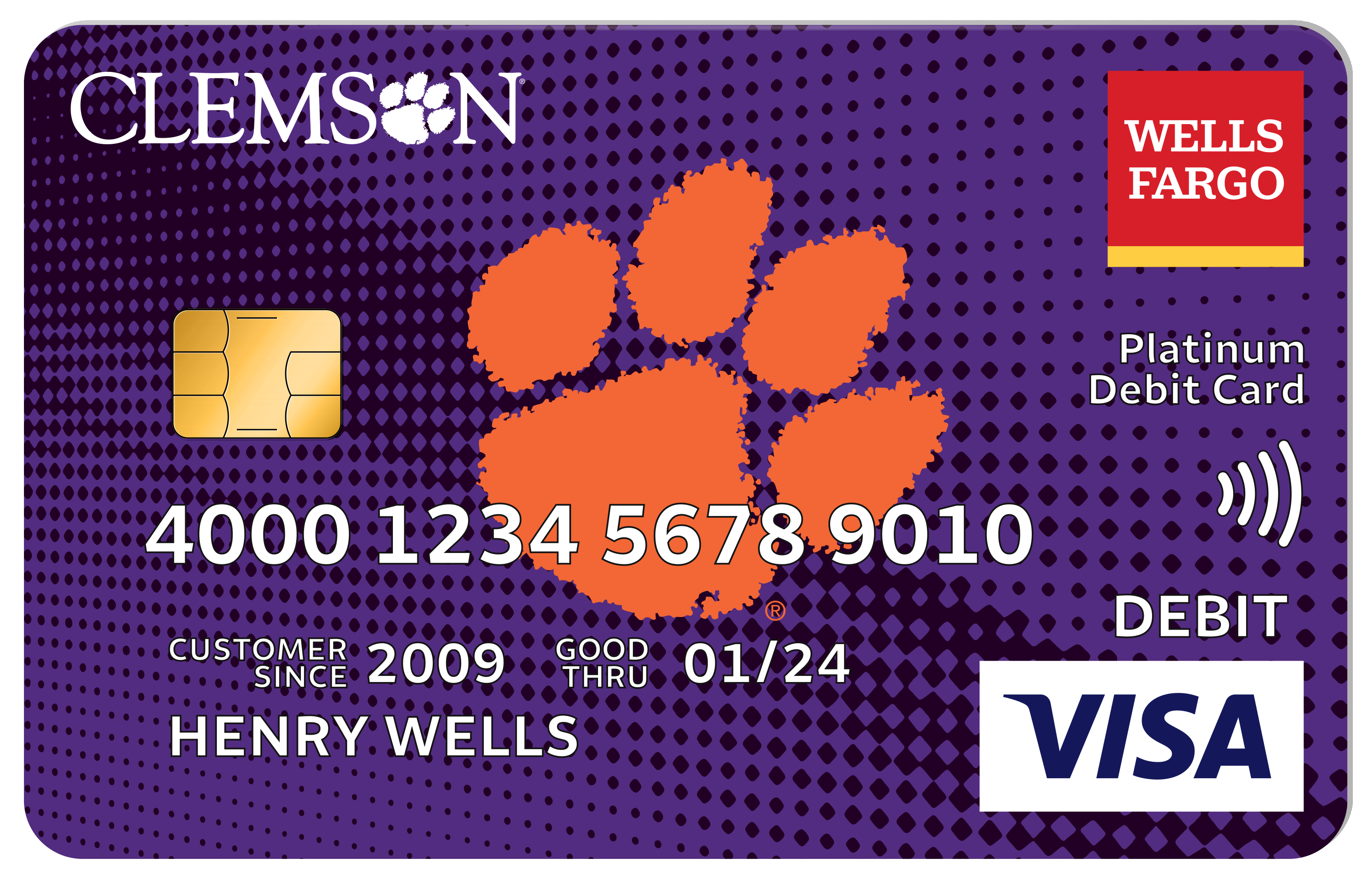 Division of Student Affairs
Division of Student Affairs | 202 Sikes Hall, Clemson, SC 29634