Consortium Archives

Consortium Meeting Minutes
| | | | | | | |
| --- | --- | --- | --- | --- | --- | --- |
| 2015 | 2014 | 2013 | 2012 | 2011 | 2010 | 2009-2008 |
| July 9, 2015 | January 15, 2014 | January 9, 2013 | January 11, 2012 | January 19, 2011 | January 13, 2010 | December 10, 2008 |
| | April 9, 2014 | April 8, 2013 | April 11, 2012 | May 4, 2011 | February 10, 2010 | March 12, 2009 |
| | July 2, 2014 | July 3, 2013 | July 11, 2012 | July 13, 2011 | March 10, 2010 | June 9, 2009 |
| | October 18, 2014 | October 9, 2013 | October 17, 2012 | September 14, 2011 | April 15, 2010 | July 15, 2009 |
| | | | | November 9, 2011 | May 12, 2010 | August 12, 2009 |
| | | | | | June 9, 2010 | September 15, 2009 |
| | | | | | July 14, 2010 | October 14, 2009 |
| | | | | | September 8, 2010 | |
| | | | | | November 17, 2010 | |

Annual Stormwater Education Reports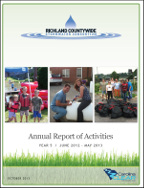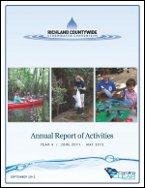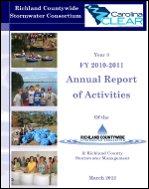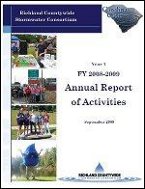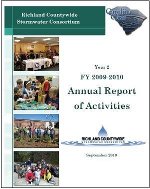 Year 6 Annual Report (2013-2014)
Year 5 Annual Report (2012-2013) 
Year 4 Annual Report (2011-2012)
Year 3 Annual Report (2010-2011)
Year 2 Annual Report (2009-2010)
Year 1 Annual Report (2008-2009)
Annual Education Plans
Year 7 (2014-2015) Education Plan of Work
Year 6 (2013-2014) Education Plan of Work
Year 5 (2012-2013) Education Plan of Work
Year 4 (2011-2012) Education Plan of Work
Year 3 (2010-2011) Education Plan of Work
Year 2 (2009-2010) Education Plan of Work
Year 1 (2008-2009) Education Plan of Work

Newsletters
Watershed Moments Newsletter
Holiday Greetings
2014 Carolina Clear Holiday Newsletter
2013 Carolina Clear Holiday Newsletter
2011 Carolina Clear Holiday Newsletter
2010 Carolina Clear Holiday Newsletter
2009 Carolina Clear Holiday Newsletter
2008 Carolina Clear Holiday Newsletter
Past Events
View photos from past events on Facebook at www.facebook.com/midlandsstormwater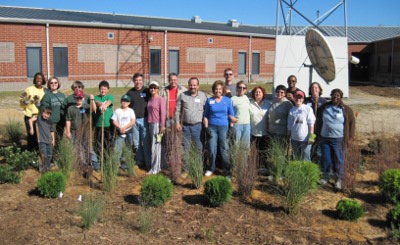 Rain Garden Installed at Bookman Road Elementary School
At a workshop for homeowners and schools on Saturday Nov. 7, 2009, with the help of 20 volunteers, the Richland Soil and Water Conservation District and the Richland County Conservation Commission, and East Peidmont Resource Conservation & Development installed a rain garden at Bookman Road ES to combat a serious erosion problem.  The garden uses a sunken design filled with perennial shrubs, grasses, and flowers to stop the large volumes of water from the school's roof and allows it to sink into the ground naturally.  Read more about rain gardens on the Carolina Clear website!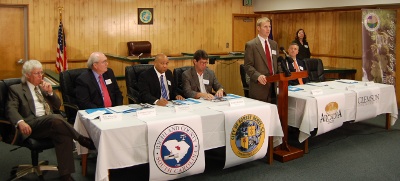 Joint Proclamation Signing
On October 6, 2009, representatives from Richland County, the city of Forest Acres, and the town of Arcadia Lakes, signed a proclamation to officially adopt a regional stormwater runoff education strategy through the Richland Countywide Stormwater Consortium.  This signing is a great step forward for our organization, as it demonstrates commitment from the local governments, and officially announced our existence to the public.  The signing had a nice turnout, and was covered on the WACH FOX nightly news.

Return to top