Otis W. Pickett, Ph.D.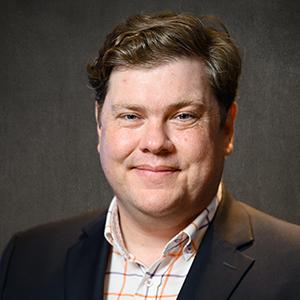 Affiliated Scholar, 2022-2024
Contact
Department of History
Office: STI 116 in Archives and Special Collections
Email: opicket@clemson.edu

Education
Ph.D., University of Mississippi (2013); MA, University of Charleston and The Citadel (2008); MA, Covenant Theological Seminary (2006); BA, Clemson University (2003)
Courses
History of Education and Clemson History
Research Interests
Southern Religious History; Clemson History; Race in the U.S. South
Otis W. Picket is a historian of religion in the U.S. South focusing on domestic missions to enslaved African American and Native American communities in South Carolina. His research focuses on nineteenth century missionaries and the intersection of race, religion, and ecclesiastical polity in southern Presbyterianism. Dr. Pickett is interested in the ways that church polity and governance was applied to whites, African Americans and Native Americans differently based on race, civil status, and property ownership. He also teases out the way that missionaries use their experiences working in slave mission churches to justify a Lost Cause ideology into the late 1870s, which would leave a tremendous legacy in southern Presbyterianism over the next century. Dr. Pickett has also served in the School of Education at the University of Mississippi preparing Social Studies teachers, he served as the Director of Social Studies Education Programs at Mississippi College and was an Associate Professor of History in the Department of History at Mississippi College. Dr. Pickett accepted a position at Clemson University as the third University Historian in the institution's history in July of 2022. He serves in the Libraries as University Historian, Chair of the Department of Historic Properties and is also a Clinical Assistant Professor in the College of Education, Department of Teaching and Learning at Clemson University. Finally, Dr. Pickett is passionate about higher education in prisons and is the co-founder and co-director of the Prison to College Pipeline Program, which is the first program in the state of Mississippi to offer tuition free, credit bearing college courses to incarcerated students Prison-to-College Pipeline Program | University of Mississippi (olemiss.edu)
Selected Professional Works
Journal Articles & Book Chapters (Published)
"John Lafayette Girardeau and the Conflicting Personas of a Confederate Chaplain in Postwar South Carolina, 1865-1874." Editors Ted Ownby, Darren Grem, and James Thomas. Southern Religions, Southern Cultures: Essays Honoring Charles Reagan Wilson. University Press of Mississippi (Jackson, MS) October 15, 2018.
"The Prison-to-College Pipeline Program: An Ethical, Education-Based Response to Mass Incarceration in Mississippi" Journal of African American History Co-authored with Dr. Patrick Alexander. Volume 103 Number 4 Fall 2018 https://asalh.org/document/journal-of-african-american-history/
"'We Were All Prisoners of the System': William Winter, Susan Glisson, and the Founding of the William Winter Institute for Racial Reconciliation." Southern Quarterly: A Journal of Arts & Letters in the South, The University of Southern Mississippi. Winter 2016 edition. https://muse.jhu.edu/article/643248
"Father T.C. Stuart, the Monroe Mission and the Chickasaw of North Mississippi, 1822-1830." Native South, The University of Nebraska Press. Summer 2015 edition. https://muse.jhu.edu/journals/native_south/toc/nso.8.html
"We Are Marching to Zion: Zion Church and the Distinctive Work of Presbyterian Slave Missionaries in Charleston, South Carolina, 1849-1874." The Proceedings, Journal of the South Carolina Historical Association. Spring 2010 edition. http://www.palmettohistory.org/scha/proceedings2010.pdf
College of Architecture, Arts and Humanities
College of Architecture, Arts and Humanities | 108 Strode Tower, Clemson, SC 29634