Membership, Bylaws and Expectations
Members of the Executive Council are appointed by the Vice President for Student Affairs (VPSA) for two-year terms. Members are eligible for additional two-year terms with the approval of the VPSA. Continuing membership status will be based on each member's desire to continue as a council member and the fulfillment of membership expectations and responsibilities.
The Executive Council operates under three major tenets:
To support, advise and assist the vice president on the division's strategic priorities, initiatives and goals
To serve as ambassadors for the Division of Student Affairs, the University and community by sharing the most up-to-date information on the needs, strategic priorities and impact on student life at Clemson
To use individual expertise and areas of interest to supplement the educational experience of Clemson students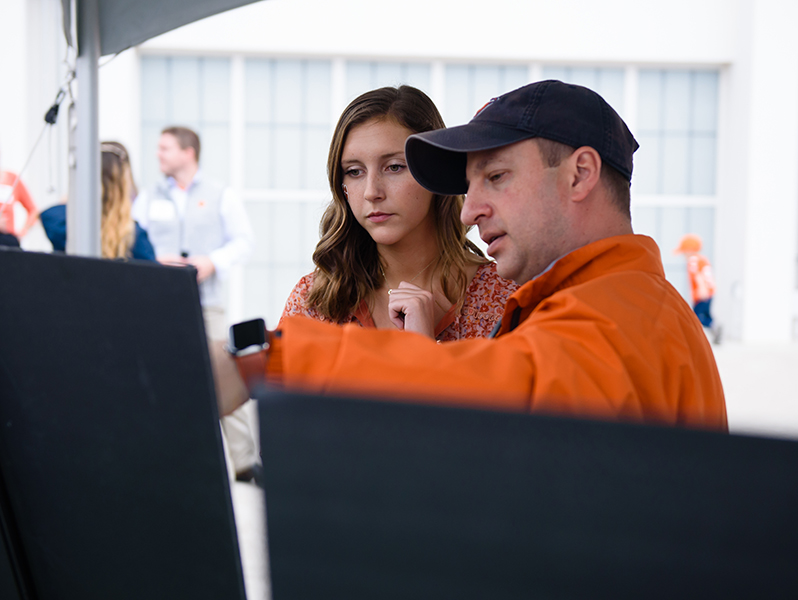 The Executive Council chairperson is appointed by the VPSA and shall serve a two-year term with the option of being reappointed by the VPSA. The group meets a minimum of two times per year in conjunction with other Clemson University events as practical. An optional summer meeting may be scheduled as needed at the discretion of the VPSA. Meeting locations may vary but will be held on campus unless approved by the VPSA.
Members of the Executive Council are expected to:
Participate actively and attending meetings and events as appropriate
Advocate on behalf of the Division of Student Affairs and VPSA with donors, business leaders, community members, governmental leaders and other constituents
Provide counsel to the VPSA regarding specific targeted initiatives to advance the division's goals
Commit to an annual gift to Student Affairs of $25,000 to support divisional priorities
Refer prospects for gifts to University development staff for evaluation and cultivation
Assist in the recruitment of potential new members when requested by the VPSA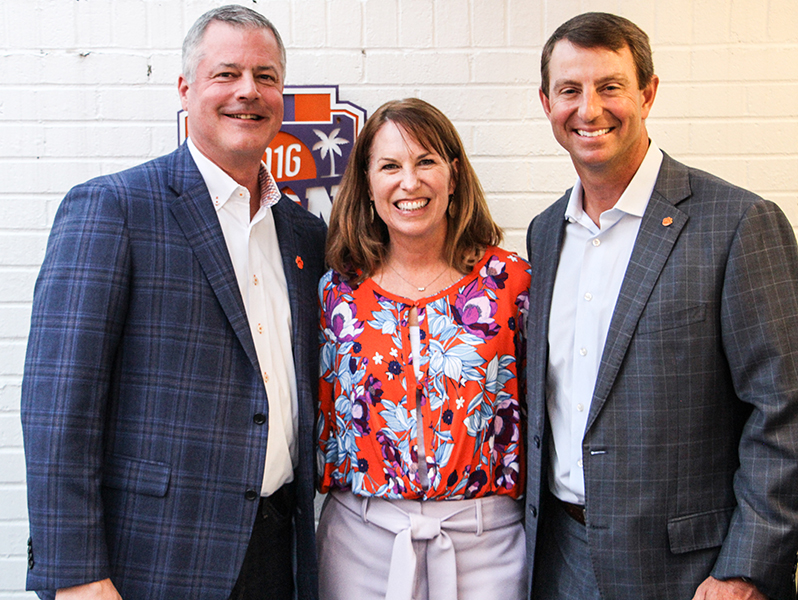 | | |
| --- | --- |
| Name(s) | Hometown |
| Heather and Angelo (chair) Mitsopoulos | Fort Mill, South Carolina |
| Caroline and Doug Davidson | Johns Creek, Georgia |
| Rose and Frank Fotia | Hilton Head Island, South Carolina |
| Bo Gossett | Greenville, South Carolina |
| Misty and Carl Howard | Charlotte, North Carolina |
| Janet and Mike LoConte | Mt. Pleasant, South Carolina |
| Julie Seitz | Alpharetta, Georgia |
| Beth and Frank Southers | Atlanta, Georgia |
| Emily and James Traweek | Dallas, Texas |
| Janet and John Wurch | Rumson, New Jersey |
| Amy and Rob Yoder | Seneca, South Carolina |
Division of Student Affairs
Division of Student Affairs | 202 Sikes Hall, Clemson, SC 29634