Melva Persico, Ph.D.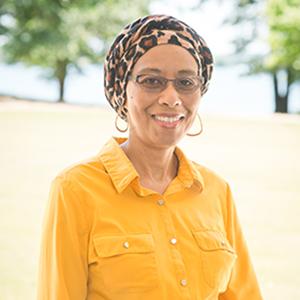 Senior Lecturer of Spanish
Contact
Department of Languages
Office: 271B Lehotsky Hall
Phone: 864-656-2852
Email: mpersic@clemson.edu

Education
Ph.D. Romance Studies (Spanish), University of Miami; M.A., Foreign Languages (Spanish), Illinois State University; B.A., Spanish, University of Guyana
Melva Persico has extensive teaching experience at the tertiary level. Prior to joining the Department of Languages at Clemson, she held academic positions at the University of Guyana (South America) and the University of Miami (Coral Gables, FL.) At Clemson she has taught mainly intermediate level Spanish courses. Her main areas of research are Afro-Hispanic and Caribbean literature and Cultural Studies. Dr. Persico also engages in creative writing and has published a book of poems entitled Ink on Paper and a collection of short stories entitled Ma Mae's Legacy.
College of Architecture, Arts and Humanities
College of Architecture, Arts and Humanities | 108 Strode Tower, Clemson, SC 29634