Olga Volkova, Ph.D.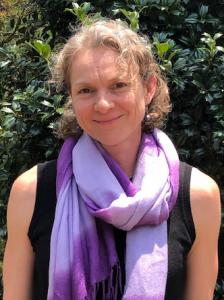 Senior Lecturer of Russian
Contact
Department of Languages
Office: 706 Strode
Email: ovolkov@clemson.edu

Education
Ph.D. in Comparative Literature, Indiana University (2014)
Areas of Specialization:
The Novel and Other Modern Narrative Forms; Nineteenth-Century Russian Novel; Nineteenth-Century British Novel; Russian Romanticism; British Romanticism; Comparative Romanticism; Translation Studies; The Russian Far East; Russian Literary Diaspora in China

Courses Taught:
Introductory, Intermediate, and Advanced Russian
Russian Culture of the Nineteenth Century
Nabokov
Civilization and the Russian Far East

Research Interests:
My current projects consider the links between Russian and Chinese literary traditions. I study the Russian diaspora in China, which, during the turbulent post-revolutionary and post-war periods, became one of the major destinations for Russian intelligentsia fleeing Russia and the Soviet Union. From the 1920s to the early 1940s, the heavily Russified city of Harbin saw the rise and fall of a fertile literary diaspora that included more than sixty actively publishing authors. While I am researching some of the major figures of the Russian diaspora in China, I am also interested in studying the broader influences of the nineteenth- and twentieth-century Russian literature on Chinese writers.
My dissertation, "Historicity and the Romantic Novel in Britain and Russia," explores the engagement of early nineteenth-century Russian writers with contemporary British novels. Most studies of Russian fiction emphasize Russia's reliance on French models. The British underwent a profound transformation in their understanding of history in the late eighteenth and early nineteenth centuries, and this change—less studied and underappreciated—also played a formative role in the development of the Russian novel. Each of the two parts of my dissertation focuses on two exemplary novels, one British and one Russian. I demonstrate how the prose of the Romantic novel in its rhetorical extravagance offered ways to enrich, redeem, and reimagine history.
College of Architecture, Arts and Humanities
College of Architecture, Arts and Humanities | 108 Strode Tower, Clemson, SC 29634