Ehsan Mousavi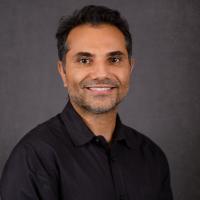 Endowed Associate Professor
Contact
Nieri Department of Construction, Development and Planning
Office: 2-132 Lee Hall
Phone: (864) 656-7473
Email: mousavi@clemson.edu

Education
Ph.D. in Construction Engineering and Management, University of Nebraska-Lincoln
Experience
More than seven years of international construction experience in various capacities including dam, road, manufacturing and building construction projects. Served both in preconstruction and managerial positions in the field for more than a million square feet of building construction.
Teaching
Teaches CSM courses in construction cost estimating I and II.
Research
The average U.S. health-care facility uses three to five times more energy than a comparable size office building. More than two-thirds of total energy consumption is dedicated to maintaining environmental control and indoor air quality (IAQ). Yet, the issue of hospital air quality has remained utterly controversial. The main goal of my research is to appraise the effect of environmental parameters on design, construction, operation, and maintenance (DCOM) of healthcare premises. In particular, questions are addressed as to how patient safety and the quality of care can be improved through the DCOM phases. The research results will be further implemented in the development of regulatory codes and standards.
Service
Serves as the faculty advisor for the student chapter of the Associated Builders and Contractors and faculty coach for their competition team. Member of the American Society of Heating, Refrigerating, and Air-Conditioning Engineers (ASHRAE), servers on the technical committee T.C. 9-6 Ventilation for Healthcare Facilities. Member of the American Society of Healthcare Engineers (ASHE) and serves as a reviewer for many national journals and conferences.
College of Architecture, Arts and Humanities
College of Architecture, Arts and Humanities | 108 Strode Tower, Clemson, SC 29634