Stephen Buckman, Ph.D.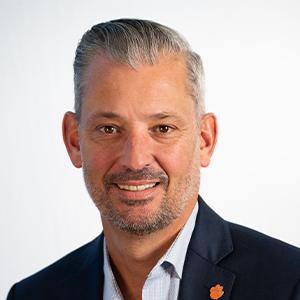 Associate Professor
Contact
Nieri Department of Construction, Development and Planning
Office: 1 North Main Street, Greenville, SC 29601
Email: stbuckm@clemson.edu

Education
Ph.D. in Geography, Arizona State University (2013); M.A. in Geography, Syracuse University (2002); Master of Public Administration, Syracuse University (2001); B.A. Liberal Arts, The Evergreen State College (1996)
Courses
Real Estate Principles; Mixed Use; Public-Private Partnership
Dr. Buckman's work centers on the confluence of resiliency in economic and real estate development. He is particularly interested in issues of equity and built form. His present research is on the importance of public private partnerships on the real estate development process as well as issues of resilient real estate development. Prior to coming to Clemson, Dr. Buckman was an Assistant Professor of Urban Planning in the School of Public Affairs at the University of South Florida and a Post-Doctoral Research Fellow at the Taubman College of Architecture and Urban Planning at the University of Michigan. At the University of Michigan, Dr. Buckman led a team of researchers who worked with a nonprofit planning firm to instill resilient master planning on the Lake Michigan lakeshore. Dr. Buckman received his Ph.D. in Geography from Arizona State University. Before working in academia, Dr. Buckman worked in real estate development and as a commercial real estate broker.
College of Architecture, Arts and Humanities
College of Architecture, Arts and Humanities | 108 Strode Tower, Clemson, SC 29634